LATEST ARTICLES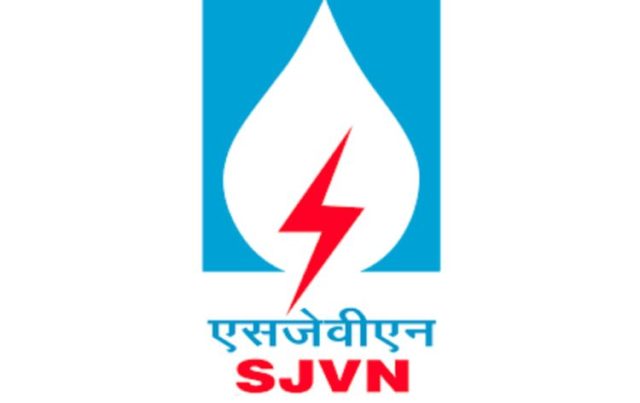 Shimla: Recognizing the work of sanitation workers of Municipal Corporation Shimla during the Coronavirus pandemic, SJVN employees have decided to benefit the MC sanitation workers with Rs, 5000 each from their own salaries. Applauding the decision of the SJVN Employees, Nand Lal Sharma, Chairman and Managing Director of SJVN informed that SJVN has always...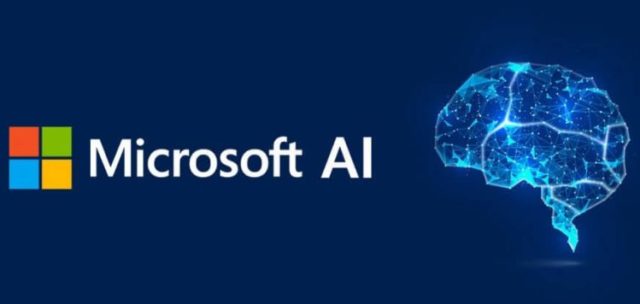 Solan: Himachal Pradesh based Shoolini University has claimed that a team of scientists of the University has been offered a grant through Microsoft Artificial Intelligence for Health Programme to conduct research on finding drugs to cure and prevent CoVID-19. The project has been funded through High Performance Computing (HPC) Consortium and the team led...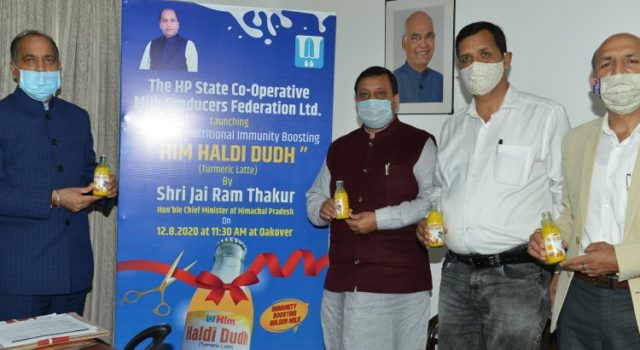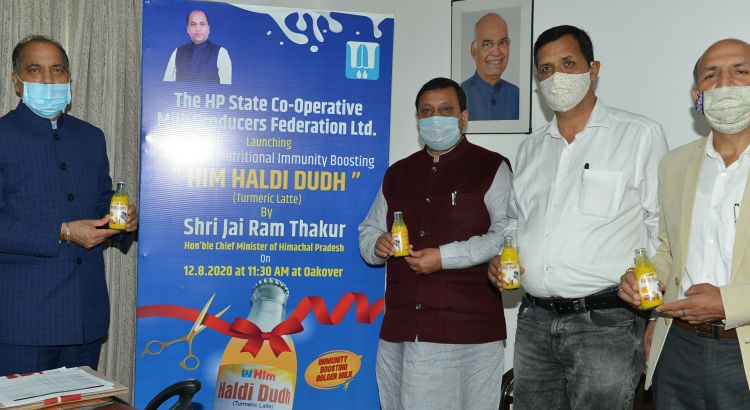 Haldi Dudh is Detox drink, has anti-hangover, anti-oxidant, anti-inflammatory and immunity booster content: claims CM   Shimla: Based on a patented formula of Bio Technology Department of Punjabi University Patiala, MILKFED has developed a Him Haldi Dudh (Turmeric Latte). It's being claimed that Him Haldi Dudh...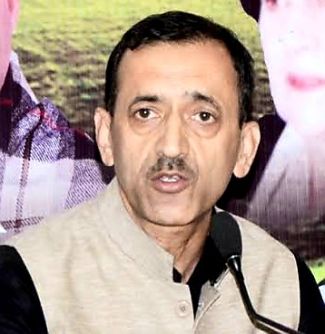 लेबर को इंस्टीटूशनल क्वारंटाइन किए जाने पर बागवानों को ही करनी पड़ रही जेब ढ़ीली शिमला: जिला कांग्रेस कमेटी शिमला ग्रामीण के अध्यक्ष यशवंत छाजटा ने सरकार पर आरोप लगाया की सेब सीजन शुरु होते ही बागवानों की हितैषी होने का ढिढ़़ोरा पीटने वाली राज्य सरकार की पोल खुल गई है। है। छाजटा कहा...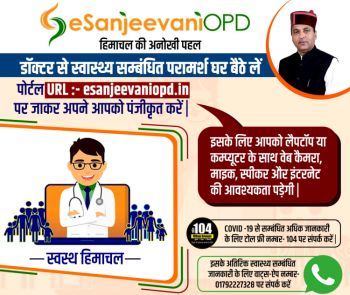 Shimla: The state government has claimed of facilitating 24,527 consultations through the e-Sanjeevani and e-Sanjeevani OPD portals during the Coronavirus pandemic. This is the third highest in the country after Tamil Nadu with 32,035 consultations and Andhra Pradesh with 28,960 consultations. Govt spokesperson stated that the State had responded swiftly and put in place...