LATEST ARTICLES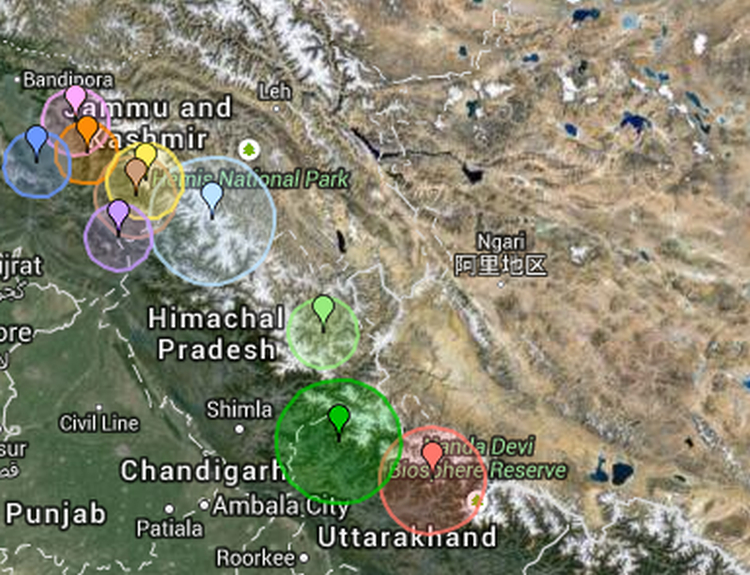 Himachal Govt. to setting up of Disaster Mitigation Fund Shimla: Himachal Pradesh is prone to various hazards both natural hazards such as earthquakes, landslides, flash floods, snow storms and avalanches, draughts etc. and manmade hazards like dam failures, fires, accidents, besides biological, industrial and hazardous chemicals etc. Moreover, the State falls in seismic zone...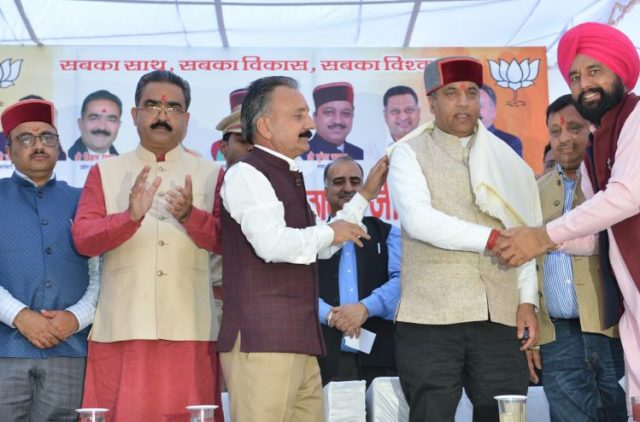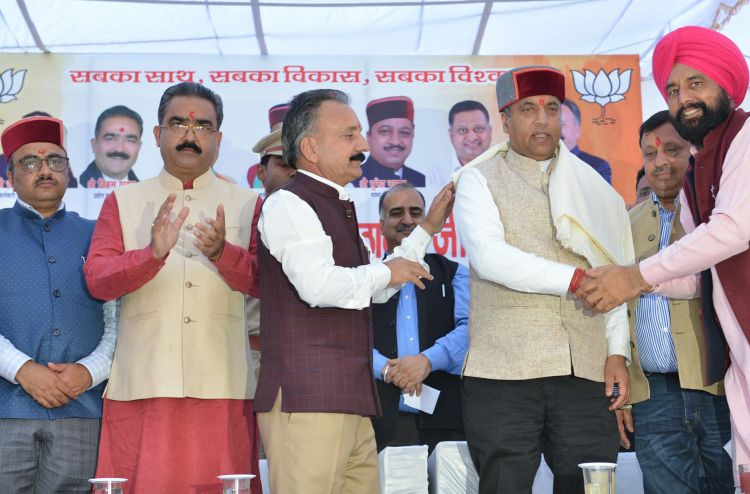 Baddi: Chief Minister Jai Ram Thakur announced to establish an Irrigation and Public Health Division at Baddi for smooth functioning of the Irrigation and Public Health Department. The Chief Minister, while addressing a public meeting at Hare Krishna Goshala in Malku Majra Baddi, claimed that in his tenure as CM the State Government was full...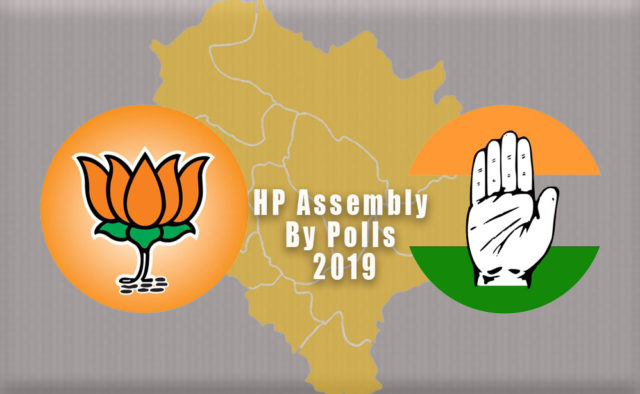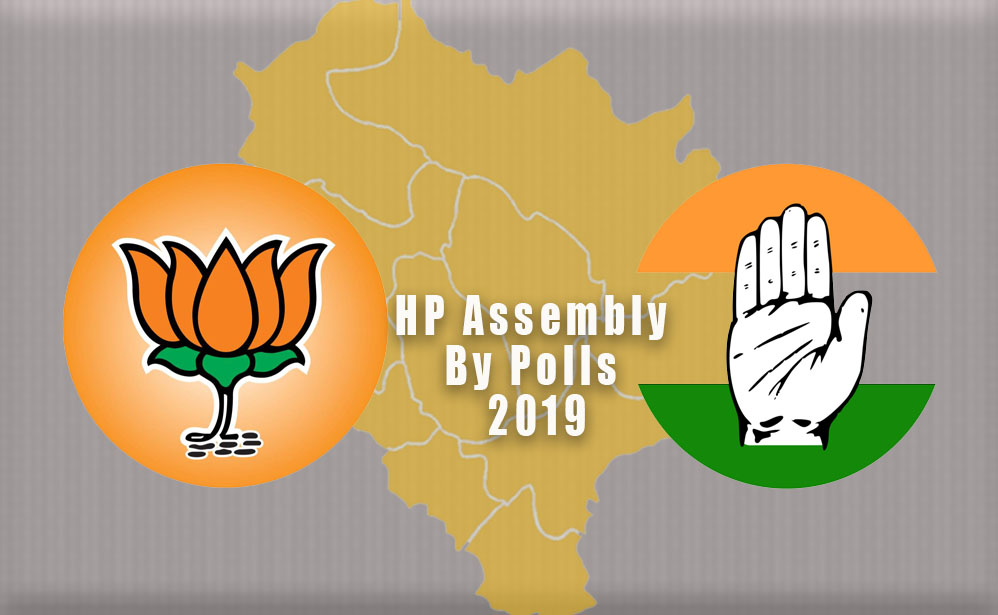 Shimla: By-Election on two assembly constituencies in Himachal Pradesh conducted peacefully. Electorates in large numbers came out to exercise tehri franchise. In Pachhad assembly constituency around 72.85 percent polling was registered, while in Dharamshala constituency around 69 percent electorates exercise their franchise. Chief Electoral Officer Devesh Kumar said here today that overall poll percentage stood at around 69...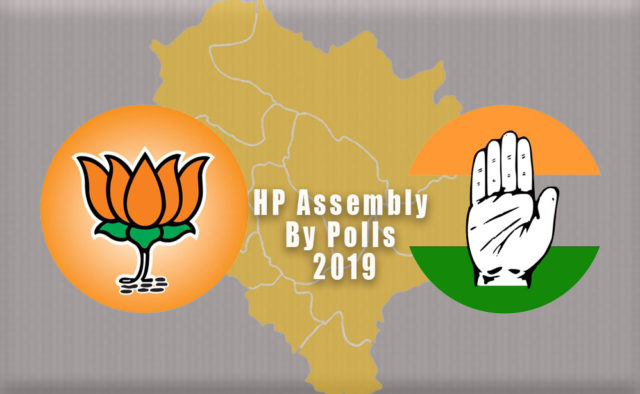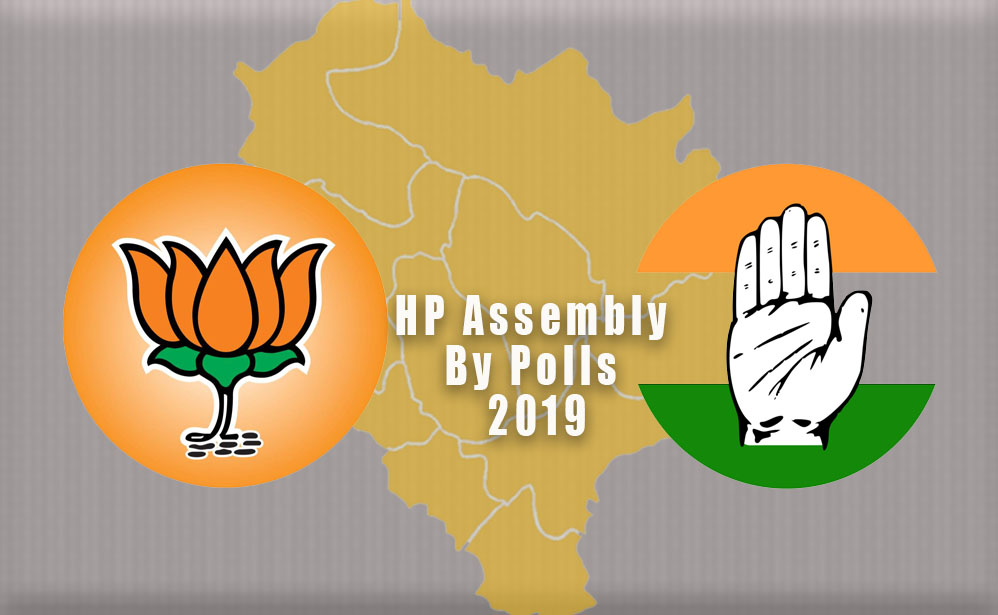 4,180 liters liquor, Rs. 4,95,325 worth Heroine, Charas, Capsules, Poppy husk, Ganja seized Campaigning for the Assembly By-Election in Pachhad and Dharamshala constituency has come to an end. Both Congress and ruling BJP have left no stone unturned to woo voters. Being a ruling party in the state and riding high on the Modi wave – assembly...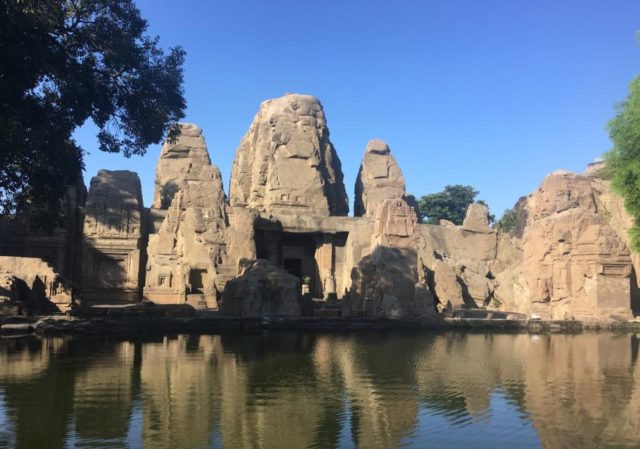 The Masroor Temples, one of its kind complex of rock-cut Hindu temples in the North India, is believed to be carved out in early 8th-century. They are a version of North Indian Nagara architecture style, dedicated to Shiva, Vishnu, Devi and Saura traditions of Hinduism, with its surviving iconography likely inspired by...