Shimla: Himachal Pradesh Chief Minister Sukhvinder Singh launched Jio 5G services in Himachal Pradesh from Shimla today.
In addition to Shimla, the Jio True 5G services were simultaneously launched at CM's home district Hamirpur, CM's constituency Nadaun and Bilaspur.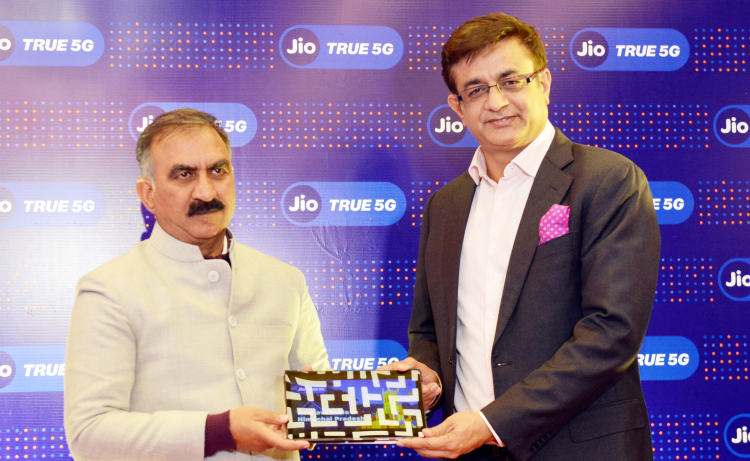 Vikramaditya Singh, PWD Minister, Kapil Ahuja, CEO, North, Reliance Jio, Atul Kansal, CEO, Himachal Pradesh, Reliance Jio and Gokul Butail, Advisor (IT) Himachal Government were also present at the occasion.
At the launch event, the Chief Minister congratulated the team Jio and the people of Himachal Pradesh.
"The 5G services will usher in a plethora of opportunities and enriched experiences for every individual, including students, businessmen and professionals. This will also bring fundamental changes in sectors like tourism, e-governance, healthcare, horticulture, agriculture, automation, education, artificial intelligence, disaster management, IT & manufacturing," CM Sukhu said.
Commenting on the launch, Jio Spokesperson said "Jio True 5G will digitally empower the people of the state with infinite growth opportunities in the various areas,"