Govt proposes ₹10.35 freight, truckers likely to accept – Adani cement to respond today
Shimla: To end the two-month-old stalemate between Adani-owned Cement Plants in Himachal and Truck Operators, the state government has proposed a ₹10.35 per tonne per km (PTPK) freight.
Adani-owned Ambuja Cements plant at Darlaghat and ACC plant at Barmana are closed for the last two months over freight issues.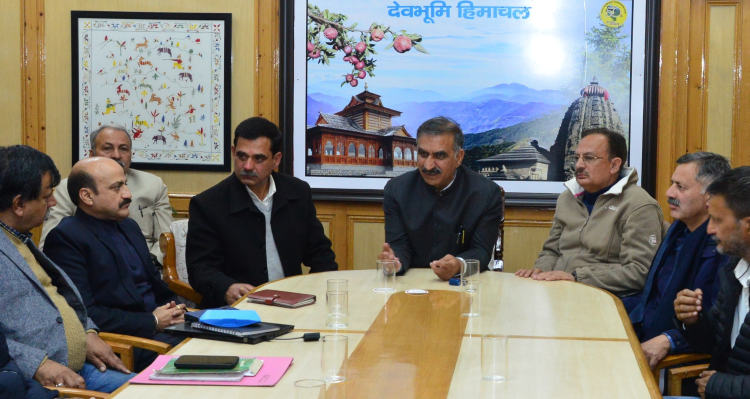 The decision was taken at a meeting presided over by Chief Minister Sukhvinder Singh in Shimla between the Adani Group management, transporters and the government after pondering various proposals.
Industries Minister Harshwardhan Chauhan, Chief Parliamentary Secretary Sanjay Awasthi, MLA Rajesh Dharmani, Political advisor to CM Sunil Sharma, Director Industries Rakesh Kumar Prajapati, Director Transport Anupam Kashyap, representatives of the company Naveen Jindal and Dinesh Sharma, representatives of Barmana truck union and Darlaghat truck union attended the meeting.
Truck Unions have hinted at accepting the rates, while Ajay Kapur, CEO of Adani Group, would visit Shimla by Tuesday to convey the company's decision on the proposed freight rate.
Earlier, state chief minister Sukhvinder Singh held a meeting with Cement plant management and Truck unions to end the impasse between the cement company and truck unions over freight rates.
Emphasizing ending the deadlock, the CM said that both sides should resolve this issue amicably. Reiterating the state government's commitment to protest the rights of the truck operators of the state, CM Sukhu suggested ending the deadlock so that both parties should not suffer any losses.
The state government, under the chairmanship of the Chief Minister, will hold another meeting with company management and truck unions on Tuesday to end the deadlock.