Specialist robotic surgery facilities in IGMC Shimla, Hamirpur, Tanda, Chamba, Nahan, Ner Chowk and Atal Institute of Medical Super Specialties Chamiyana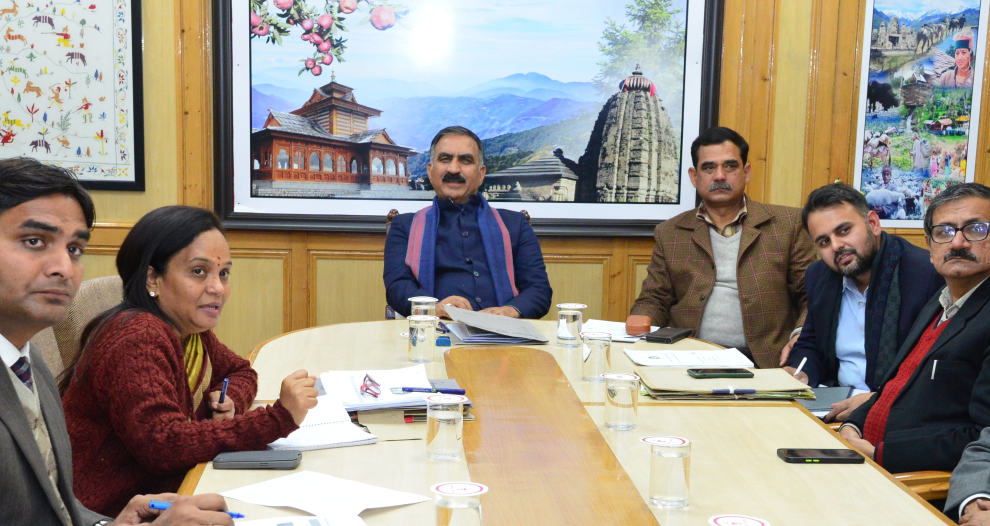 Shimla: To provide world-class healthcare facilities, the state government charting out a plan to establish High-Tech Hospitals with modern facilities in each Medical Block.
Chief Minister Sukhvinder Singh, in a review meeting with the Health Department here on Wednesday, said that strengthening of block level hospitals would pave the way to provide specialized medical care to patients.
"High-Tech Hospitals will have the capacity of 50-100 beds and have specialist doctors with adequate para-medical staff and high diagnostic labs," CM said and further added, "the 50 bedded critical care Blocks would be set up in government medical colleges along with the hospitals at Dharamshala, Kinnaur, Bilaspur, Una, Solan, Manali, Kullu and Mandi."
CM Sukhu revealed that five specialist robotic surgery facilities would be started in government medical colleges at Hamirpur, Tanda (Kangra), IGMC Shimla and Atal Institute of Medical Super Specialties Chamiyana, while. Medical colleges Chamba, Nahan and Ner Chowk would have one robotic surgery facility in the first phase.
The Chief Minister assured the best working atmosphere to the doctors in view of better delivery of services, and also announced the provision of exposure visits for doctors with the experts of premier health care institutions of the country.
CPS Sanjay Awasthi, Principal Advisor (IT and Innovation), Gokul Butail, Principal Secretary to the Chief Minister Bharat Khera, Secretary, Health M. Sudha Devi, MD NHM, Hemraj Bairwa, Director Health Services, Dr Gopal Beri and other senior officers of the health department were present in the meeting amongst others.