Hamirpur: The construction of the 66 MW Dhaulasidh Hydro Electric Project at Sanotu in the Hamirpur district has entered the advanced stage.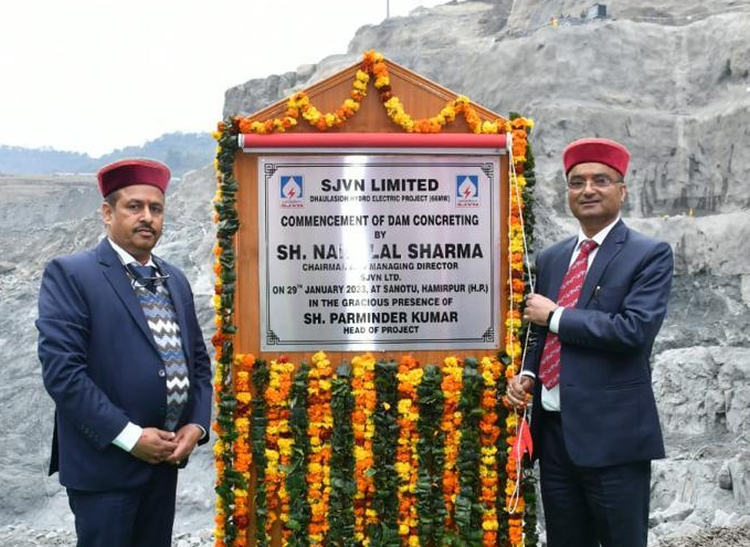 Chairman, Managing Director, SJVN Nand Lal Sharma, on Sunday visited the under construction Project and commenced the concreting of the Dam with a press of a button at Sanotu, Hamirpur.
The excavation work at the Dam pit and both the river banks of the project is complete and now the construction work of the project has entered into an advanced stage of construction.
Nand Lal Sharma took a detailed review and monitored the ongoing construction activities at various project components. Excavation works at the Power House site have also been completed and the first stage of concreting of the Power House will commence shortly. Excavation works of Tail Race Channel are also nearing completion.
The Run of the River hydro project is coming up at Beas River and is being constructed with a ₹687 crore estimated cost.
The Foundation Stone of the 66 MW Dhaulasidh Hydro Electric Project was laid by Prime Minister Narendra Modi on 27th December 2021.
On commissioning, the project will generate 304 million units of energy annually. The levelized tariff for the generated electricity will be ₹4.46 per unit.