Sujanpur: The four-day National-level Sujanpur Holi Utsav (fair) began today with fanfare. The festival was inaugurated by Chief Minister Sukhvinder Singh at Sujanpur.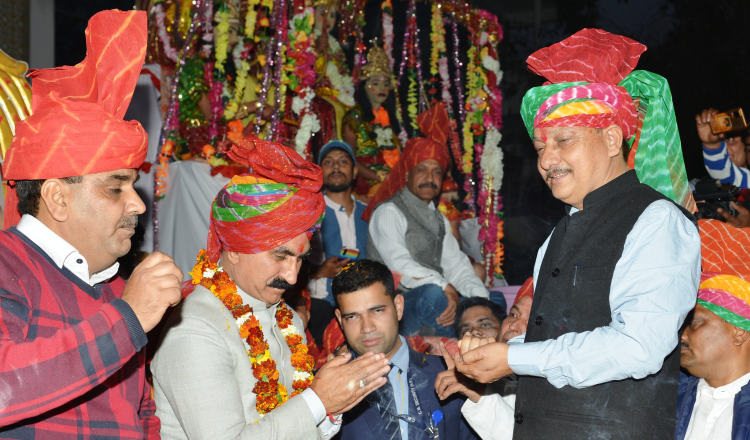 He offered prayer at the historic Murali-Manohar Temple in Sujanpur Tihra and wished for the peace, prosperity and happiness of the people of the state.
The Chief Minister also participated in the Shobha yatra (procession) along with hundreds of people in their traditional attire who danced their way from near the old bus stand to the Murali-Manohar Temple.
The Chief Minister inaugurated the Saras fair, displaying handloom and handicrafts from over 14 states. 'Botis' (Cooks) from different parts of the State have also set up their stalls of Himachali cuisine at the fair.
Sukhu said that the Saras fair would provide an appropriate platform to celebrate the rich cultural diversity of Himachal Pradesh and to promote the traditional handicrafts and cuisines of the state.
He also inaugurated various exhibitions set up by different departments on the occasion.
MLAs Rajendra Rana, Inder Dutt Lakhanpal, Ashish Sharma, Suresh Kumar, Deputy Commissioner Devashweta Banik and SP Dr. Aakriti Sharma were also present among others.