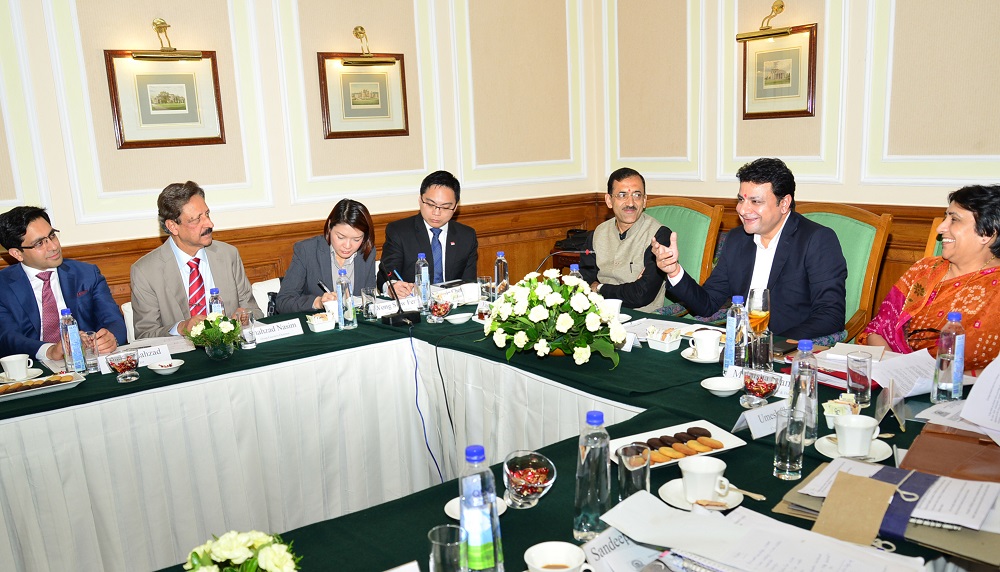 Shimla: The Himachal government has signed a preliminary Memorandum of Understanding (MoU) with the Singapore government for developing a smart integrated township at Jathiadevi, near Shimla. The MoU was signed between HIMUDA and Asian Pacific Singapore Enterprise in the presence of Urban Development, Town and Country Planning & Housing Minister Sudhir Sharma here today.
Sudhir Sharma said development of a smart integrated township near the state capital was an ambitious project of the government which would go a long way in decongesting this highly populated city. He said there had been ten time increase in the population of Shimla city, which was initially developed for 25 thousand people only resulting in congestion and over utilization of infrastructure. This was the high time for development of a smart integrated township outside the city having state-of-art social, physical, institutional and economic infrastructure.
He said HIMUDA has already acquired 32 hectare land for developing this township at Jathiadevi, near Juberhatti airstrip, which was connected by three national highways. The state would take the benefit of expertise of Singapore which had a huge experience of urban planning. He said
"The preliminary MoU has been signed today for this project which will be expanded soon after detailed discussions between the two governments. The state is also looking forward to explore possibilities for expanding this MoU for more housing projects in the state as well"
He said a working group has been constituted having representatives from both the governments to chalk out plan, exchange of ideas and working on key factors for this new township.
Sudhir Sharma said that with a view to enhance quality of life of the citizens and ensure social inclusion, boosting economic and environmental impact, the state government was working in a direction for developing smart integrated townships with futuristic planning apart from modernizing and rejuvenating the existing mid-sized cities.
Kevin Chong, Director, Asia Pacific said SCE was keen to assist HIMUDA in this project and the new township would be developed in a cost effective manner, smartly with Asian concept. He said the township would be developed as per the expectations of the state government and taking into consideration the topography and other conditions of this hilly state.
Vice-Chairman, HIMUDA, Yashwant Chhajta, Additional Chief Secretary Manisha Nanda Commissioner, MC Dharamshala Capt. J.M Pathania, delegation from SCE included Senior Manager Mr. Wong Siew Fern, Group Executive Chairman Dr. Shahzad Nasim, Group CEO, Mr. Omar Shehzad, India Country Head Rajesh Shrivastava and senior officers of HIMUDA were present on the ocasion.