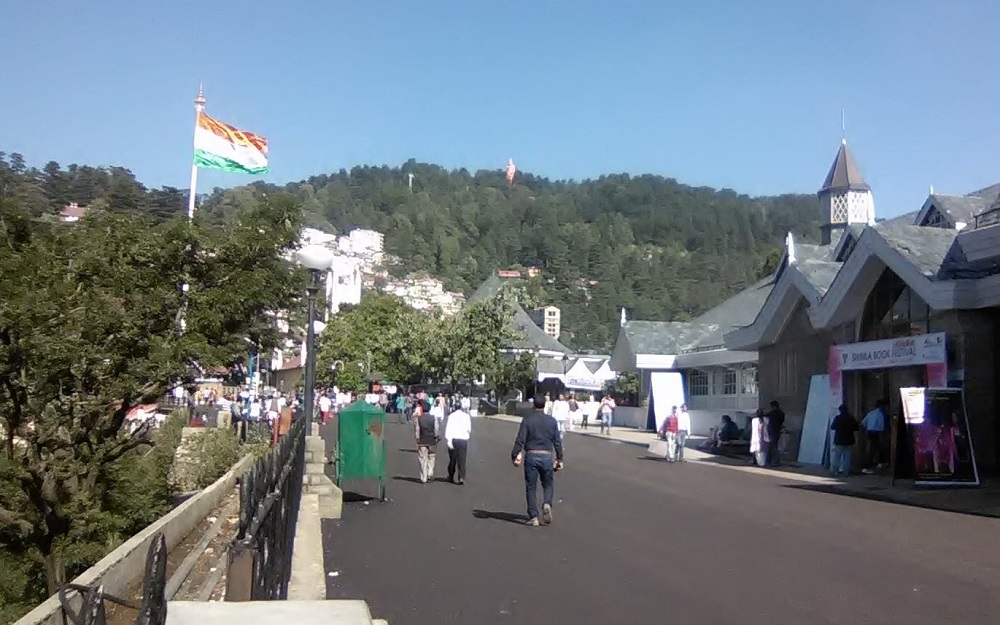 Shimla: Yug kidnapping and murder case has highlighted many lapses on the part of the local authority. Brutal killing of four year old innocent kid has put police department and Shimla Municipal Corporation in a highly questionable position, and now learning from its failure authority mulling to strengthen its napping surveillance system and with the help of advance technology aiming to keep tab on culprits and anti-social elements.
Taking a baby step towards a better surveillance, the state government is mulling to install CCTV cameras to keep close watch at the happening in busy market streets, narrow walkways, aisles and surrounding thick forest of the Shimla city.
The Chief Minister, while talking to media after flagging-off Northern Frontier Mountaineering Expedition of ITBP Force, to Mount Leo Pargial feet at ITBP Tara Devi Campus today, said that efforts would be to install CCTV cameras at such places so that such incidents as was in Yug's case, were not repeated.
Singh also said that fencing would be done on all sides of 'water storage tanks' in the town and the water tanks and the fencing would be locked from outside to prevent any such activity as was in Yug's episode.
Veteran Congress leader also leveled serious allegations on the Shimla MC as he termed Yug kidnapping and murder case a criminal negligence on its part.
Meanwhile, Shimla mayor Sanjay Chauhan has accused the Congress and the BJP for playing politics over the Yug Murder case. Chauhan accused both state political major of promoting lawlessness by shielding the murderers of four-year-old Yug.
The Mayor also demanded a probe into the assets of the family members of the accused.
Ridiculing the demands of dissolution of the House, Sanjay Chauhan termed it a propaganda only to divert the public attention from the deteriorating law and order in the state. He said action would be taken if any wrongdoing was found as far as the cleaning of the Keleston water tank was concerned.
Photo Courtesy: Manjit Singh