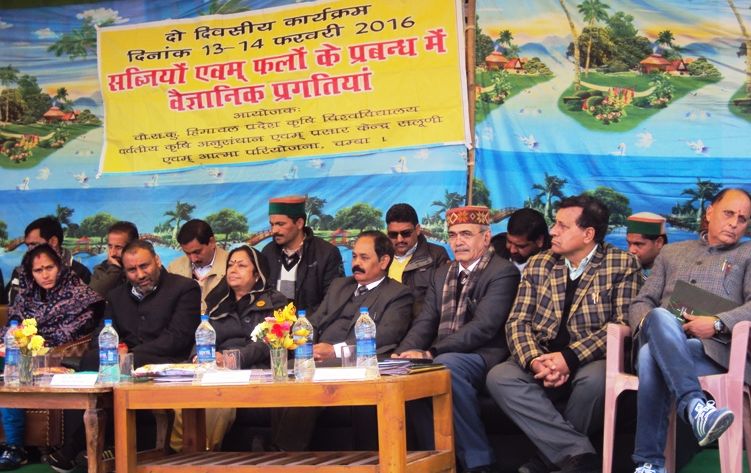 Salooni/ Chamba: Asha Kumari, former minister and local MLA, advised farming community to use modern scientific technology to increase their farm production and increase income.
Congress leader, speaking at a two days training programme for the farmers – jointly organised by Regional Research Sub-station of CSK H.P. Agriculture University and Agricultural Technology Management Agency (ATMA), Chamba, said the government initiated a large number of schemes and programmes for the benefit of farmers and they need to take advantage of such programmes.
Asha Kumari appreciated the efforts of Agriculture University for its commendable work to enhance farm production in the Salooni area where the farmers were generating a revenue to the tune of Rs. Twenty five crore annually by quality vegetable production. She underlined the importance of educating farmers in marketing, seed conservation of traditional varieties, etc.
Dr. K.K. Katoch, Vice-Chancellor, advocated protected cultivation, water conservation and protection of plant varieties. He said that as per the demand of the farming community through State Government and chief guest, the university will shortly post three scientists in its local research station to cater to the farm needs of the district.
CSK H.P. Agriculture University has decided to adopt Dhand village, Chamba district.