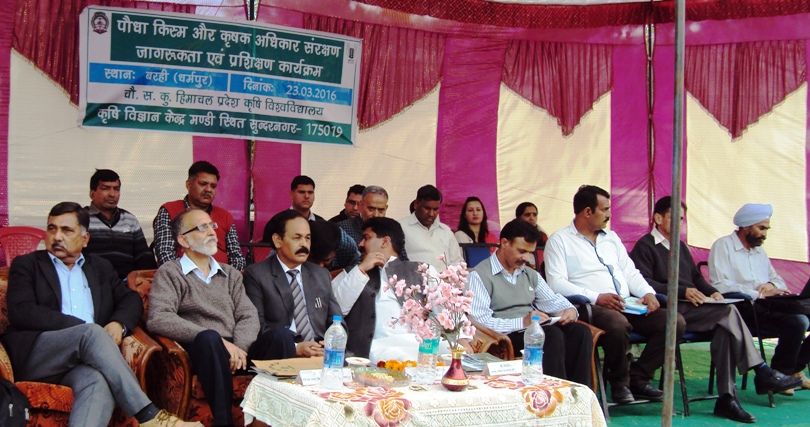 Bahri/Mandi: Agriculture University Palampur asked farmers to conserve the traditional crop varieties for the food security of the nation.
Dr. K.K Katoch, Vice-Chancellor CSK Himachal Pradesh Agriculture University, while speaking at the an awareness and training program on Protection of Plant Varieties and Farmers Right Act (PPV & FRA) at village Bahri in Dharampur block of Mandi District, that 87 percent seed requirement of the country was being met by the farmers. Yet, seeds of several crop varieties were getting extinct with the adoption of modern farming.
Dr. Katoch emphasized to save the traditional crop varieties as these were rich in many nutrients and micro nutrients. He said that the government had in-acted PPV & FRA to safeguard the interest of farmers.
He also told that district Mandi was rich in agro-biodiveristy and there was immense possibility of growing cereals, vegetables and fruit crops.
The Vice-Chancellor also advised the farmers to adopt protected cultivation as Govt was providing many incentives to popularize it. He also elaborated about the importance of water conservation, organic farming, animal husbandry, etc.
He further informed that an expert team has been constituted in the university to train two persons from each block of the state for poly house repair and asked the young farmers to get training for it.
An agriculture exhibition was also installed. Some farmers also displayed seeds of traditional crop varieties.