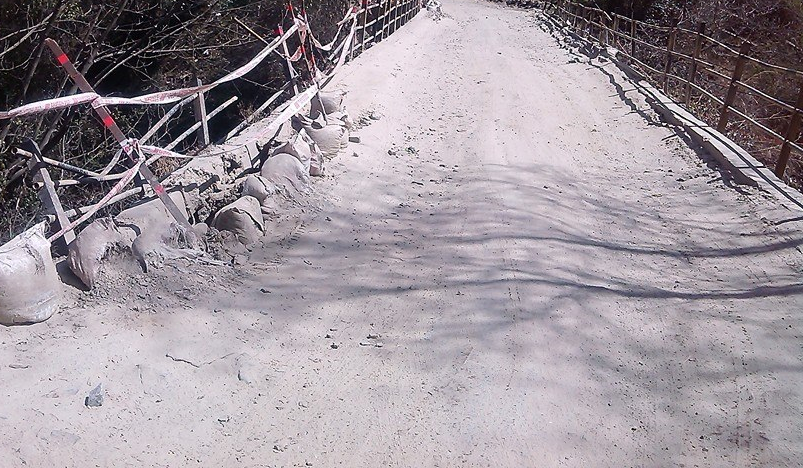 Commuters' nightmare, Theog-Kotkhai-Hatkoti-Rohru road, which is touted as a lifeline of apple heartland of the state, is between the political turmoil from the beginning when the widening project for the road was commenced. The people have become more vocal than ever lately and now one day after another, every single person of the region is crying out for road's improvement.
Barely 80km long, this much debated road widening project has been controversial since the beginning; and the Chinese company, which was awarded the contract, could complete over 20 percent of work in five years.
However, even after re-tendering of project, the pace of work has not picked up and become a tug of war between ruling and opposition party.
Ruling Congress party blames BJP for not putting work in order during its tenure, however, BJP now in opposition is questioning Congress intension and reminding it of the poll promises made during the assemble election campaign, in which Congress leaders had promised to improve it within 100 days in power.
Aiming to build pressure on the state government, the Himachal Pradesh BJP unit is initiating its protest march from November 14. Former state Horticulture Minister and BJP state vice-president Narinder Bragta is spearheading the agitation.
State BJP chief Satpal Satti will launch the protest from Rohru and it'll culminate on November 20 with former Chief Minister Prem Kumar Dhumal submitting a memorandum to the Governor.
The BJP has urged all affected to come together and make this protest march a mass movement to wake the state government from its deep slumber. Frustrated with the condition of road, people of the region are expected to participate in the march in good numbers.
Narinder Bragta has claimed that it's a movement to safeguard the interest of apple growers and people of the region, whereas his political opponents were terming it a mere political drama to remain politically alive and divert the attention of the people of the State from the core issue of development.
Horticulture Minister Vidya Stokes has blamed previous BJP led government for delaying the road project un-necessarily; however, same company completed another road project in another district in which the then BJP leadership had special interest.