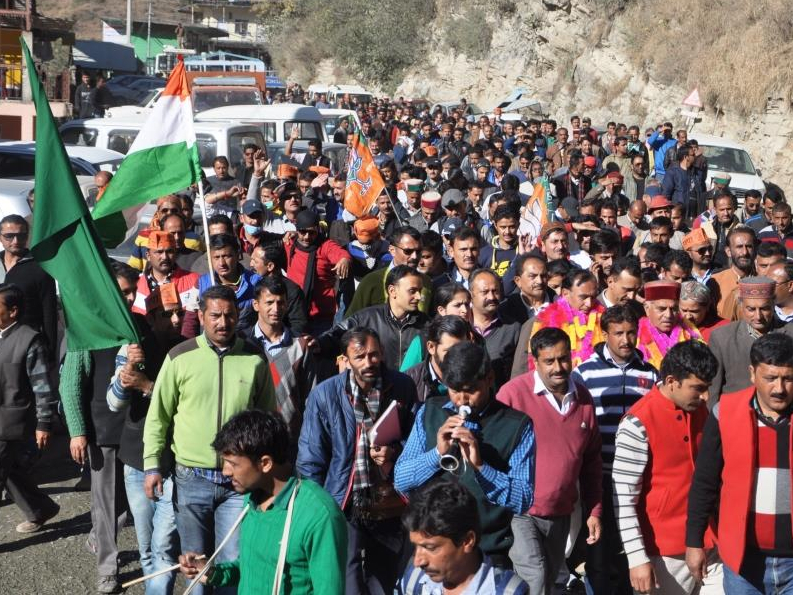 Shimla MP Virender Kashyap and former Transport Minister Mohender Thakur registered their participation in Narinder Bragta led 'Sadak Sanghash Yatra' Road Protest Rally.
Virender Kashyap joined protesting party workers at Kotkhai, while Mohender Thakur participated in the rally at Gumma. Along with Narinder Bragta and hundreds of protesters, Virender Kashyap marched from Kotkhai to Gumma.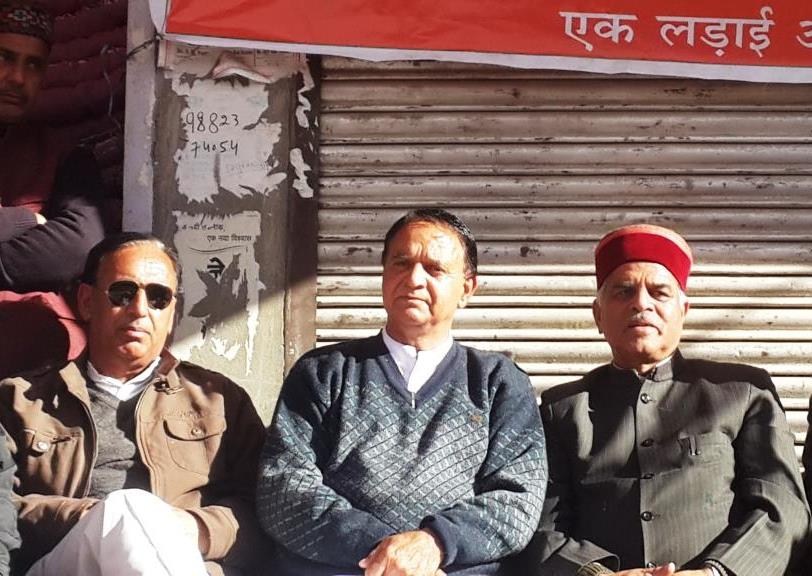 Hundreds of party workers and common public welcomed Narinder Bragta at various places and also participated in the 'Sadak Sanghash Yatra.' Protesting party workers raised slogans against government and demanded to complete the road work in stipulated time.
Bragta, in his address, accused Congress for misleading common public. He said that Congress has taken a U-turn from its poll promises, where party had promised to complete Thoeg-Rohru road in 100 days. He also slammed reported statements of Congress leaders, in which they have blamed BJP and previous government for the delay. He informed common public that Congress had awarded road work to Chinese Company without acquiring necessary clearances. He claimed that even 87 percent of land acquisition was done during the BJP tenure.
Commenting on local legislature, former Horticulture Minister dared him to come out with his progress report of two years.
Earlier yesterday, former Horticulture Minister Narinder Bragta has filed a petition before the Himachal Pradesh High Court to direct the state and the contractor to complete the Theog-Kotkhai-Jubbal-Rohru road within a stipulated time.
Bragta in his petition alleged that the bad condition of road had cost apple growers Rs 500 crore. Bragta claimed that the progress of road work is very slow and after even one years of re-tendering, Company could have finished only about 2 per cent of work.