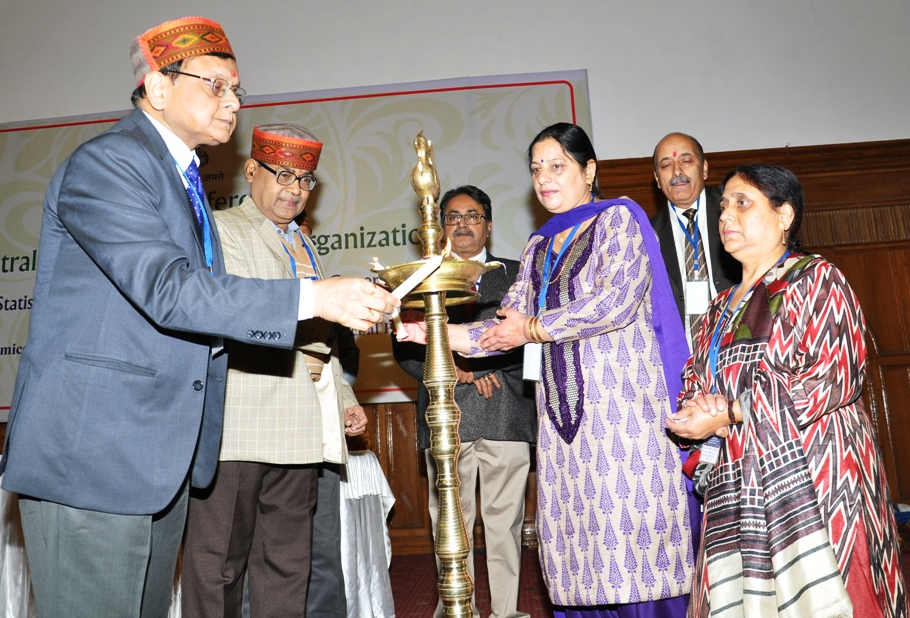 The Ministry of Statistics and Programme Implementation and Economics and Statistics Department, Himachal Pradesh, organised 22nd conference of the Central and State Statistical Organization here today.
Ashish Kumar, Director General, Central Statistical Organization, GOI, emphasized on the digitization of data and said that economic census plays a vital role while forming programmes and policies at the Government level on the basis of topographic, geographic and other conditions of the different states of the country.
Director General said the people need descent and qualitative work for the betterment of their life and lot of surveys had been conducted on the basis of economic data collected at the States and National level. He said the growth in service sector was however good between 55-56 percent of GDP, yet there was a need of improvement in solid growth in agriculture and manufacturing sectors as growth was translating into the economically strengthening the people and well being of the society as a whole, he added.
He stressed upon the need of timely submission of reports to CSO after conducting village to village surveys. He also released the Sixth Economic Census of Himachal Pradesh. He expressed satisfaction upon the census and various other reports to be placed before the 14th Finance Commission by the State.
Earlier, Economic Advisor, H.P. Pradeep Chauhan welcomed the Chief Guest and the delegates.
Dr. G.M. Bhoopthy and Dr. G.R. Mann Additional DGs, CSO, Suvendu Hazara, DDG, CSO, S. Chakrabarty, Dr. D. Sinha, P.C. Sarka, Tarak Patra and Sunil Jain gave presentations on various issues of Economic Census. The Seminar was attended by the State level delegates of Economics and Statistical Departments of all States of the Country.