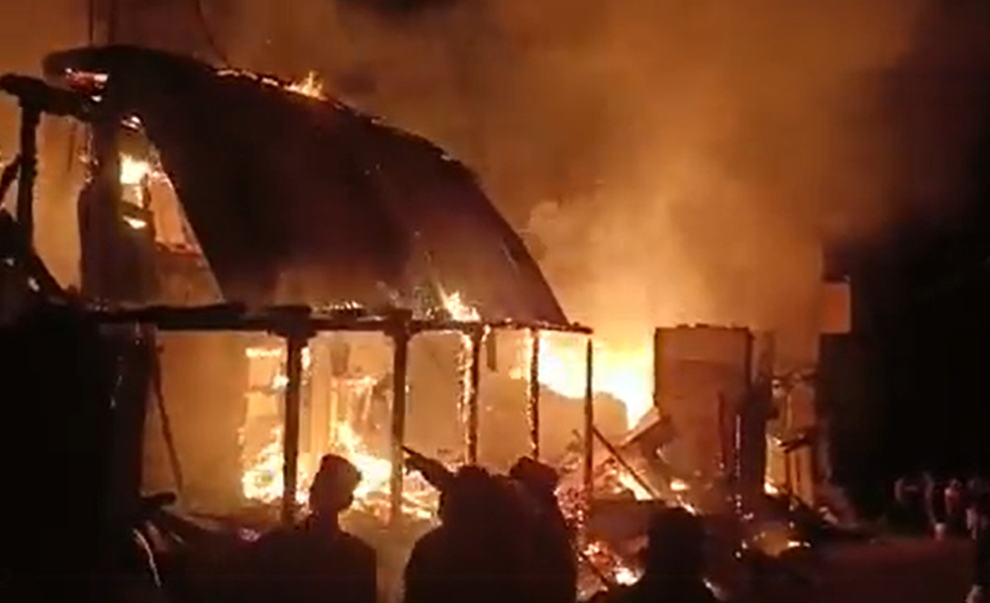 Banjar/Kullu: A devastating fire broke out at the old bus stand of Nagar Panchayat Banjar in Kullu district late on Sunday night, destroying four residential houses and nine shops. The fire, which broke out around 2 am, has been brought under control. However, one person is missing.
The incident took place when people were fast asleep, causing chaos throughout the Banjar Valley. Platoon Commander Chander Singh and Birbhadra Singh of the Home Guard, who were on night patrol, alerted the Fire Department and Police Department.
Upon arrival, the fire department, police, local people, and traders worked together to extinguish the blaze. Unfortunately, the wooden shops and houses were reduced to ashes, and the reason behind the fire is yet to be determined.
House Burns Down to Ashes in Biuri Village of Chirgaon Tehsil
In another fire incident, a family lost their home in Biuri village of Rohal panchayat in Chirgaon tehsil. As per reports, the fire broke out suddenly in the home of Subhash Shadru on Sunday morning. Local people rushed to the spot to control the fire. The police from Chirgaon police station also arrived at the scene after receiving the information. The SDM visited the site to assess the damage and provide immediate relief to the affected families. However, the cause of the fire remains unknown.