Shimla: BJP State President Suresh Kashyap has accused the Congress party of creating bogus votes in the Shimla Municipal Corporation elections. Kashyap and former Minister Sukhram Chowdhary submitted a memorandum to the Commissioner State Election Commission, providing detailed information about the fake votes.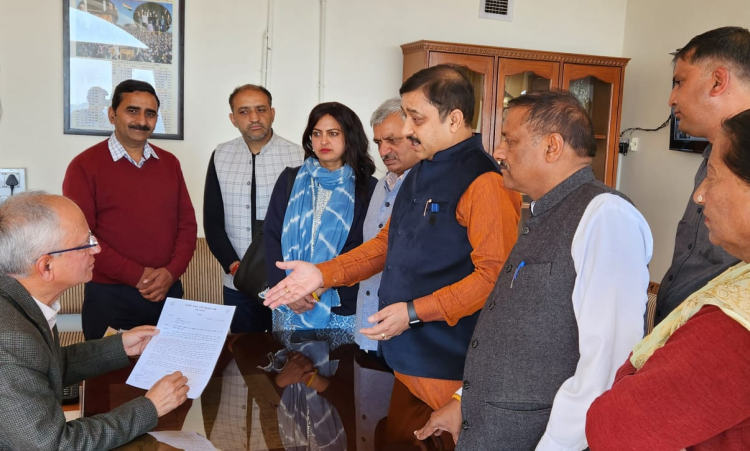 According to Kashyap, the present Congress government is trying to influence municipal elections by creating a large number of bogus votes. He alleged that a significant number of fake votes of Congress workers are being made in the houses of the deputy Chief minister and some ministers of the government.
Kashyap further alleged that the Congress party is indulging in low-level politics and trying to capture the municipal corporation with the help of bogus votes. He urged the Election Commission not to recognize the fake votes created by the Congress Government so that the Shimla Municipal Corporation elections can be conducted in a fair and transparent manner.
Kashyap also raised questions about the fairness of the roster issued by the state government for the municipal elections. He claimed that proper parameters have been sidelined while making the roster, and hence many questions are being raised on the functioning of the government.
In Bhattakufar, Kashyap alleged that the applications for the votes of BJP workers are not being taken, while Congress leaders are bringing votes filled in sacks. He has called upon the Election Commission to pay attention to this matter.