Shimla: Himachal Pradesh Chief Minister Sukhvinder Singh once again displayed his simplicity as he reached Himachal Pradesh Vidhan Sabha in his old Alto car from Chief Minister official residence Oak Over to attend his first budget session of the assembly, here today.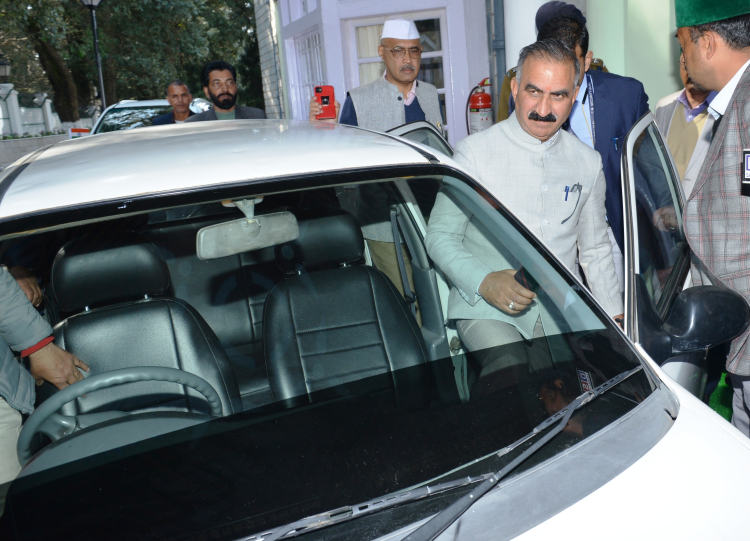 When asked by the media, the Chief Minister said that he used his Alto car after becoming MLA for the first time, and he was using this car to visit Vidhan Sabha, since then, as an MLA.
"It reminds me of my old days", said the Chief Minister after he reached Vidhan Sabha for his first budget session.
Education Minister, Rohit Thakur and MLA Lahaul-Spiti also accompanied him on this occasion.
The Chief Minister was welcomed by Deputy Chief Minister Mukesh Agnihotri and Parliamentary Affairs Minister Harshwardhan Chauhan at Vidhan Sabha.
Some are hailing about using the Old Car for reaching the Budget session, while netizens also mocked Chief Minister Sukhvinder Singh with two unpaid challans for the same vehicles. However, the veracity of the challan isn't certain.