Shimla: Himachal Pradesh State Pollution Control Board has started the "e-waste collection drive" with the flag-off of a mobile van today at the head office of the Board. The van would collect e-waste from the HP Secretariat and other parts of Shimla city.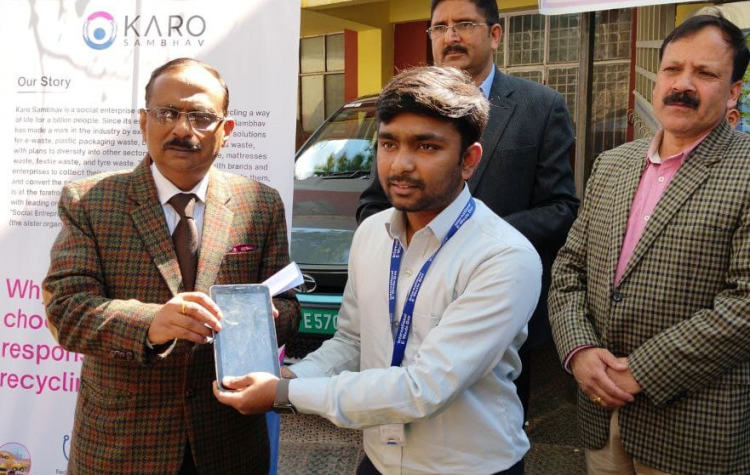 Pollution Board Chairman Sanjay Gupta said that in order to raise awareness about the importance of proper E-waste disposal and to encourage people for the same, HPSPCB, in collaboration with M/s Karo Sambhav (a Producer Responsibility Organization), was organizing an E-Waste Collection-cum-Awareness drive from 14th to 25th March 2023. 
The mobile van would be stationed at HP Secretariat for two days on 14-15 March 2023 and after that would cover various parts of Shimla City including New Shimla-Vikas Nagar Bus Stand, Kasumpti Bus Stand, Devnagar, HP Secretariat, Sanjauli Parking, Bhattakufer during 16-25 March 2023, he added.
The campaign was launched for the purpose of raising awareness about the e-waste kiosk.
E-waste includes any electronic and electric device that is no longer in use or has reached the end of its life cycle, he said. Due to the toxic materials used in the devices. Unattended e-waste can cause significant damage to the environment and human health if not disposed of properly, he added.
He said the collected e-waste would be sent to the dismantlers, refurbishers/recyclers for scientific disposal.