Shimla: To expedite formalities for setting up a new industrial unit, the state government is working on setting up a dedicated investment and facilitation bureau in the State.
Chief Minister Sukhvinder Singh Sukhu, in a review meeting with the department of Industries on Wednesday, directed Department to work on a proposal for setting up the Bureau. It would help in providing all clearance and approvals in time bound manner, thereby enhancing the momentum of investment in the State.
The Chief Minister said this bureau will provide a one-stop solution for investment in various sectors such as Industries, Tourism, Food Processing, Ayurveda, IT/Information Technology Enabled Services (ITeS), Power, Health and Education Institutions.
The Chief Minister has given directions to expedite the process of appointing a transaction Advisor for the selection of a Strategic Investor for the Bulk Drug Park.
Principal Secretary, Industries, R.D. Nazeem shared the broad contours of the proposed Investment Promotion and Facilitation Bureau for the State, which will have vested powers for granting approvals and clearances for projects with a capacity of more than Rs.10 crore. He further informed that senior experts from line departments will be brought on deputation to the Bureau, thereby granting requisite approvals in a time-bound manner.
Hinduja Group delegation call on Chief Minister
Hinduja Group Delegation called on Chief Minister Sukhvinder Singh Sukhu.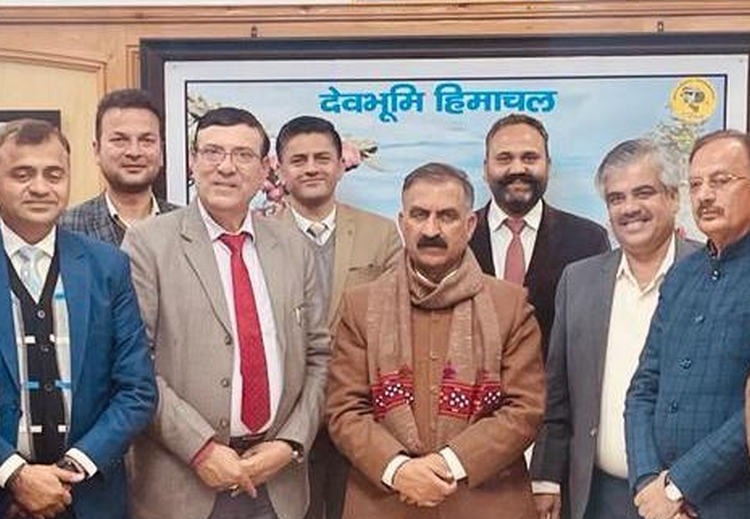 The Chief Minister assured all possible support from the Government to the Group. He also had a telephonic conversation with Ajay Hinduja, CEO Hinduja group of companies, and assured to extend support to the state government in investment.
Ajay Hinduja requested the Chief Minister to visit Geneva, London & Mumbai to have interaction with various Business leaders.
Industries Minister Harshwardhan Chauhan was also present at the occasion.