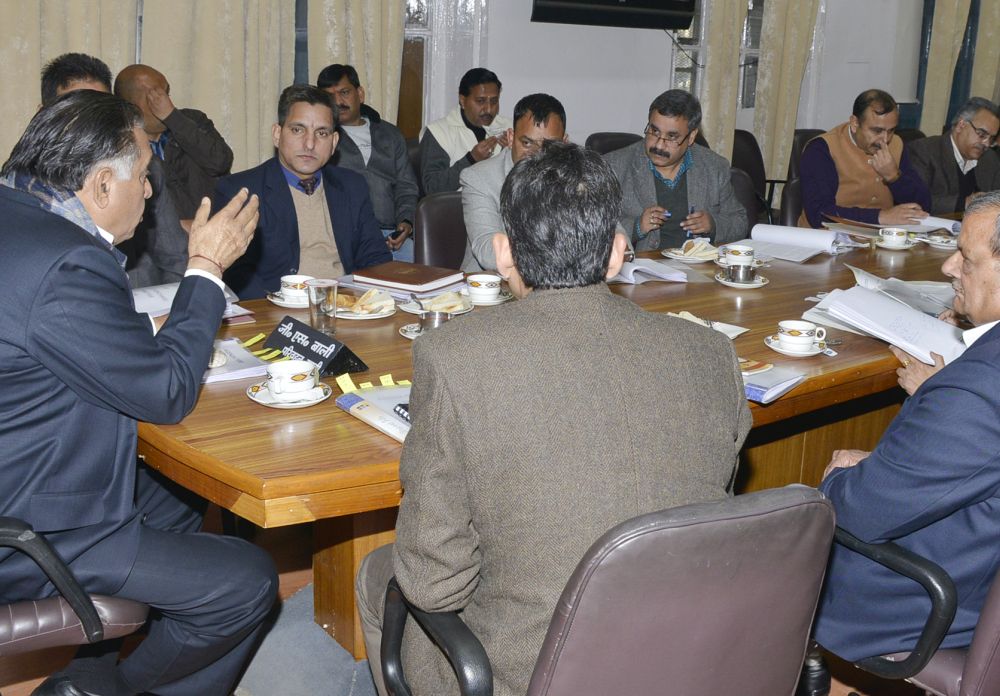 Transport Minister G.S. Bali said that expansion of the transport fleet would be done to ensure convenient and comfortable travelling of the commuters.
Transport Minister, in a meeting of Bus Purchasing Committee of Himachal Road Transport Corporation (HRTC) today, said the Corporation would soon purchase 300 new buses in addition to 16 modern luxury buses for which process had been initiated.
He said that the performance of the Volvo luxury buses by HRTC was satisfactory. He said that these buses are comfortable and safe thereby demand of these buses was increasing day by day.
Transport Minister said that 16 new luxury would be plied between capitals of other States and important religious places, which would encourage tourism in the State. He said that the fleet of Volvo buses would be increased to 50.
Bali said that 300 new buses would be purchased of 30, 37 and 40 seats and the small seated buses would be plied in the far flung and difficult terrain regions of the state.
Transport Minister said that safety of the passengers is the priority of the State Government which should be ensured at all cost.
Managing Director HRTC Ashok Tiwari, Executive Director R. K. Gautam, General Manager H. K. Gupta and other senior officers along with Non official Members were also present at the meeting.