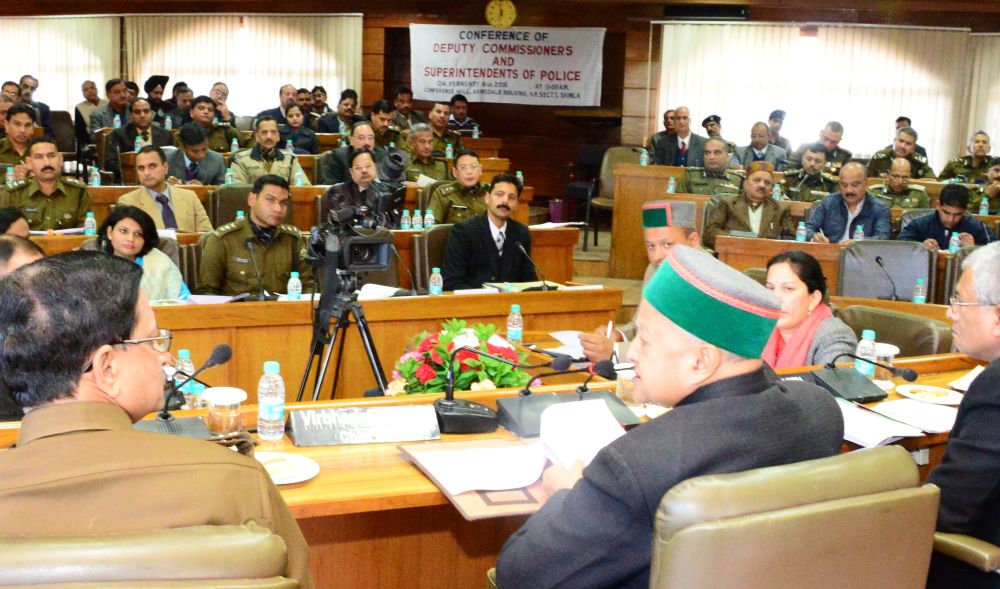 Shimla: Taking serious note of the delay in transfer of benami land deal cases, Chief Minister Virbhadra Singh said that all such land deals should be vacated and all such properties be vested under the control of the government.
The Chief Minister, in a meeting of Deputy Commissioners (DCs) and Superintendents of Police (SPs), to assess the law and order situation in the State today, directed to initiate strict action against the defaulters.
He asked district administration to act quickly on such land deals as the State government was committed to take action on violations of section 118 in general and Benami transactions in particular. He said in some districts there was merely service, rather than any substantive action.
The Chief Minister also took a serious note of the cases of illegal mining in the bordering areas of the state and said that whoever may be involved in the illegality, the police and the district administration should come down with a heavy hand on such people. He asked the Deputy Commissioners and the SPs to exercise greater vigilance in such matters and take strict action against the violators under the law and no flaw should be left.
Referring to the drug business flourishing in bordering areas of the State, the Chief Minister said that the drug traffickers should be dealt with strictly. He said that it was being observed that the drugs were being supplied in various forms in bordering areas of Una and Kangra districts which needed to be totally stemmed out.