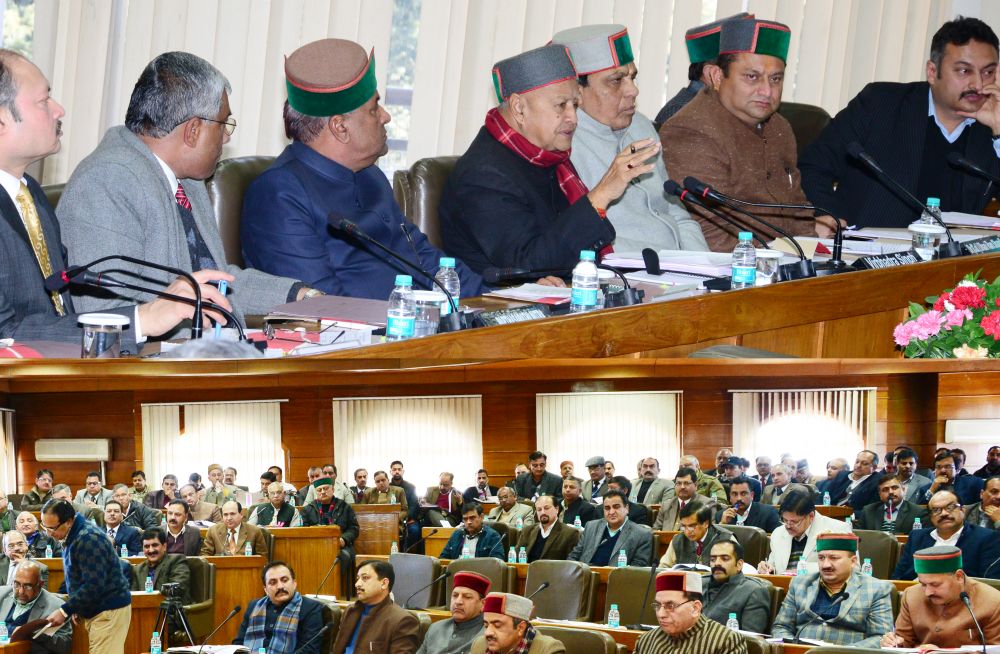 Shimla: The Himachal Pradesh Government has proposed the State Annual Plan of Rs. 5200 crore for financial year 2016-17 with an increase of Rs. 400 crore over present fiscal.
Chief Minister Virbhadra Singh, in a meeting of MLAs of Solan, Shimla and Sirmaur districts today for the finalization of priorities for 2016-17 budget, revealed the Union Government has restored the funding for core centrally sponsored schemes in the ratio of 90:10 and the State would give priority to get funds for the priorities of the MLAs under grant based programmes of the Union Government.
He said the Skill Development Corporation had been set up in the State and in principle approval had been granted to RS. 640 crore scheme for implementing various skill development programmes.
The Chief Minister announced to enhance the maximum limit for sending DPRs to NABARD from Rs. 50 crore to Rs. 60 crore per assembly segment from 2014-15 to 2017-18.
Virbhadra Singh directed the departments to give utmost attention to the priorities of the MLAs. He also asked to hold routine joint meetings of officers of PWD, Forest and Revenue departments to ensure quick approval of road projects. He also directed for proper maintenance of old irrigation schemes and hand pumps.
He directed the authorities concerned to ensure that people construct proper septic tanks and they have proper sewerage connectivity in urban areas failing which their water and electricity connections should be seized.