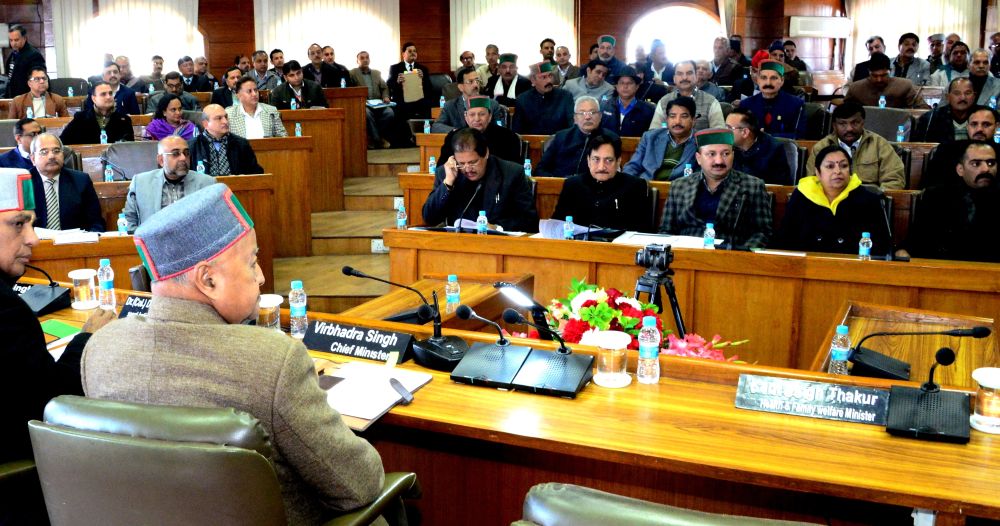 Shimla: Aiming to extend the benefits of various welfare schemes to economically poor of Rajput community on the analogy of benefits being extended to SC/ST/OBC, Chief Minister Virbhadra Singh assured to raise the issue with the Government of India.
In the meeting of State level Rajput Welfare Board today representatives of the Board demanded to bring the BPL families of the Rajput or Brahmin community or non-covered categories in the fold of welfare and housing schemes.
The Chief Minister assured to implement welfare and housing schemes for families of the Rajput Community living below poverty line.
He directed for the fresh BPL survey as reports of including well to do families in the BPL list and actual poorest of poor were deprived of all facilities. The Chief Minister asked to take affidavit from the BPL beneficiaries. Virbhadra Singh pointed out
"It has been seen that well-off families were given weightage in allotment of houses and other benefits and actual BPL families and weaker sections of society were a suffering lot"
The Chief Minister directed senior officers to monitor the process and ensured no discrepancy in the process.
The Chief Minister also assured to look into the matter pertaining to loan facility to the meritorious students of BPL Rajput community for pursuing higher studies on less interest rate.
It was also decided to consider the issue pertaining to difference in fee of educational institutions and various competitive exam fees for students of Rajput and general community in comparison to SC/ST/OBC.