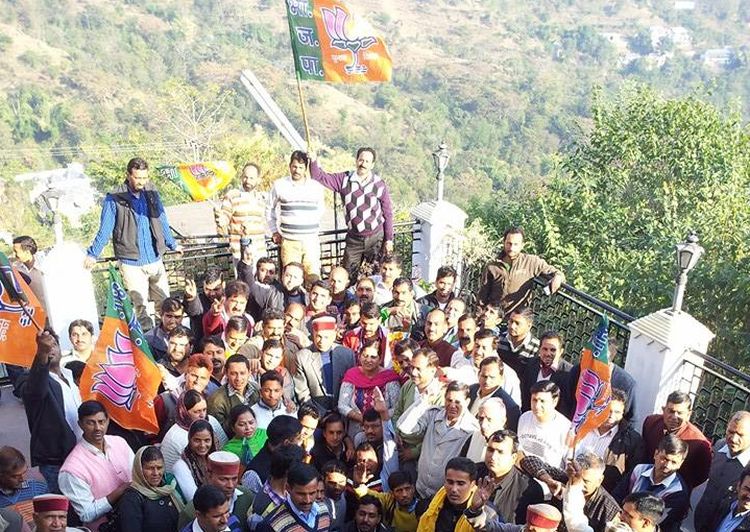 Leader of the Opposition Prem Kumar Dhumal blamed the state government for failing to control the outbreak of jaundice in the Shimla city and adjoining area.
Former Chief Minister said the Jaundice has attained an epidemic proportion in the Shimla city and even though detecting in the month of November, the state government failed to take timely preventive steps and become a mute spectator.
The BJP senior leader held the state government responsible for outbreak and blamed government for failing to address the problem. He said
"the investigations undertaken by various agencies had established the fact that hepatitis E virus, which thrives in sewage water, was responsible for this disease outbreak in Shimla and Solan towns. This latest report of the National Institute of Virology, Pune has proved how alarming the situation had become. The callousness of the officials of the Irrigation and Public Health Department (IPH) as well as the Municipal Corporation (MC) had forced the people to drink disease-ridden water"
Former Chief Minister stated that it's a collective responsibility of the IPH Department and the MC to provide clean drinking water to the people and they can't absolve themselves from this responsibility. He said
"Having failed in their primary responsibility both the departments should bear the monetary burden incurred by the diseased-ridden people on their treatment. The state government should also give due financial compensation to the families who had lost their kin due to jaundice"
The leader of the opposition said what can be a bigger illustration of the state government's indifference towards the common man than failing to take effective steps on the ground and rather waste time in holding meetings in the secretariat.
If remedial steps are not taken on a war-footing now the disease will acquire even a more serious epidemic form and become uncontrollable in the coming summer months, and will affect state tourism sector adversely, Dhumal cautioned.
Prof. Dhumal said it'll take years to emerge from this adverse image and the tourism industry will long time to revive if effective steps are not taken soon to deal with this situation at the earliest.