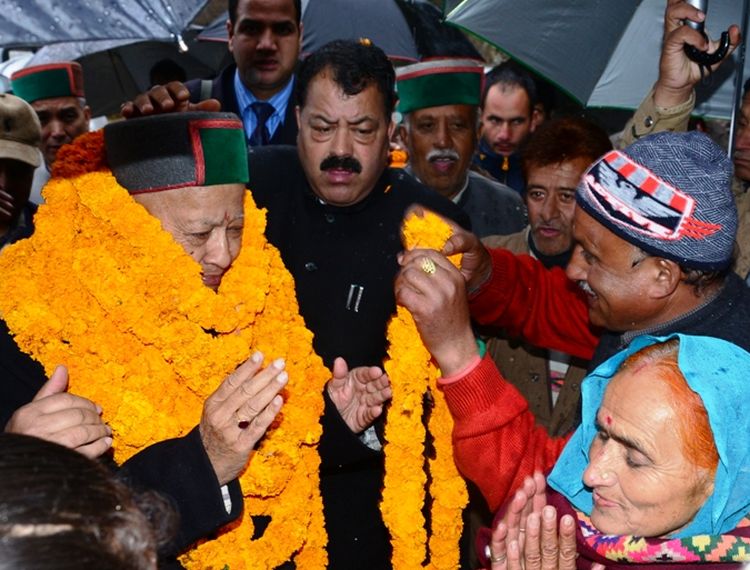 With a view to provide state-of-art health care facilities to the people, the State government has been consistently endeavouring to strengthen the infrastructural facilities and fill up the posts of doctors and paramedical staff up to the far-flung areas.
Keeping up its commitment to provide best health care facilities, the State government has never compromised in providing adequate funds for health sector so as to keep in pace with the latest advancements and techniques besides maintaining standards of medication and surgery.
During last three years, the State Government has laid special emphasis on opening and up-grading health institutes in rural and hard areas with adequate infrastructure and staff. A sum of Rs. 1050 crore is being spent alone on health sector during this financial year to fulfil the commitment for expansion of qualitative health services up to the village level.
With these consistent efforts, Himachal Pradesh has emerged as one of the leading States in best health indicators in the country. Initiatives have been taken to ensure modernised facilities, best infrastructural, research facilities and availability of adequate staff.
The State government has opened and up-graded more than 100 health institutions during last three years along-with filling up 60 posts of specialists and 500 other doctors besides number of posts of nurses and para-medical staff.
The Tele-stroke Management Programme has been launched for the first time in the State on pilot basis with collaboration of All India Institute of Medical Sciences. An advanced trauma centre is being established in IGMC apart from at Nurpur, Rampur and Kullu. The State government has also been able to restore 100 MBBS seats for Indira Gandhi Medical College and Hospital, Shimla and Dr. Rajender Prasad Medical College, Tanda. With the persistent efforts of the Government, Nursing School of IGMC, Shimla has also been got up-graded to Nursing College.
In order to provide specialized health services to the people living in far flung areas, mobile diagnostic units are being established in 10 districts with specialized doctors and these mobile medical units will have the facility of ultrasound and all essential life saving drugs.
A new 100-bedded block is being constructed at a cost of Rs. 16.50 crore in Kamla Nehru Mother and Child Care Hospital, Shimla. A similar 100 bedded dedicated Mother and Child Hospital is being set up in Zonal Hospital, Mandi.
Three more medical colleges are being set up at Chamba, Hamirpur and Nahan with the financial assistance of Rs. 567 crore from Government of India. An AIIMS has been sanctioned for the State which will come up in Bilaspur district which would further strengthen the quality of health services within the State.
IGMC, Shimla and Dr. RPGMC, Tanda which are the two premiere health institutes of the State are being developed as super speciality centres.
A super speciality block has been constructed at Tanda College at a cost of Rs. 45 crore besides filling up 242 posts of various categories. The Kamala Nehru Hospital, Shimla has been up-graded as Mother-Child Hospital where facility of 100 more beds will be made available.
One more complex of IGMC, Shimla will come up soon having the facility of 100 beds and it will also host Dental and Nursing Colleges. A plan has been approved to up-grade IGMC under Pradhan Mantri Swasthya Sewa Yojana phase-III by spending Rs. 150 crore.
IGMC, Shimla is the only State Government institution in the North India which is providing open heart surgery facility and running super speciality M.Ch. programme. The Cardiac Surgery Centre at IGMC has been further strengthened and it is providing the facility of Open Heart Surgeries including CABG, Valve replacement and surgery for Congenital Heart diseases. Majority of the patients are being provided financial assistance from the Chief Minister's Relief Fund to undergo open heart surgery. With the introduction of Rashtriya Swasthya Beema Yojna and School Health Programme, more and more patients are availing this facility.
Recently, Lithotripsy facility has been made available in urology department of IGMC for surgery free treatment of kidney stones. The government has also opened a free generic pharmacy in IGMC premises where 300 types of generic medicines are being provided free of cost to the poor and BPL patients, whereas other patients can also get these medicines at minimal rates.