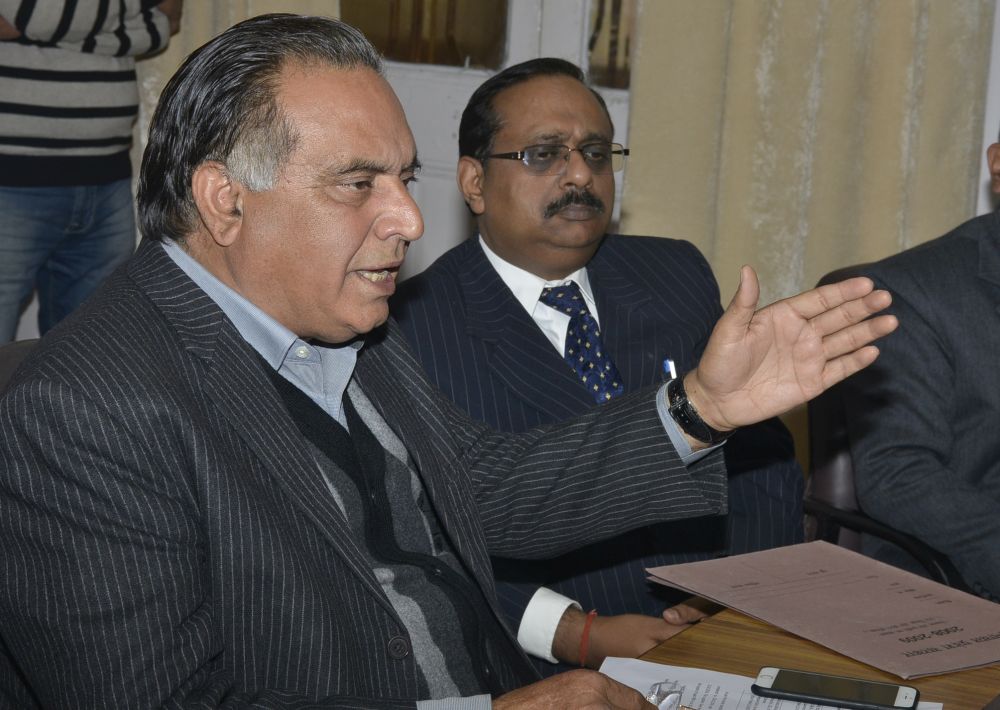 Senior Congress leader and Cabinet Minister GS Bali has suggested BCCI to shift World T20 match between India and Pakistan from Dharmshala following the militant attack at the Pathankot Indian Air Force base, in which two out of seven army personnel from Himachal martyr.
The HPCA Dharmshala stadium is scheduled to host World T20 league March on 19, 2016.
GS Bali stated that during martyr cremation, he noted locals' anger against Pakistan and keeping this in mind, Bali advised the BCCI to give a second thought about the venue. Bali said
"I am leaving it all to Anurag Thakur, who is the BCCI secretary and the HPCA president, to take a decision on whether to hold the match or call it off"
Minister further said the people were raising questions regarding the logic behind playing a match with Pakistan when our jawans are being killed by terrorists.
Bali said that he was not against cricket, but given that cricket match is a commercial venture, and high numbers of spectators are expected to attend the match thus state should be cautious about how the emotions of the crowd would be during the match.
Transport Minister further said that if the game does take place all earnings from the match to the army's welfare fund for the Pathankot martyrs.
Himachal Pradesh had lost its two brave sons Havildar Sanjeevan Singh Rana, 50, of Siyun village in Kangra district and Havildar Jagdish Chand, 58, of Gola village in Chamba district martyr in terrorist attack.
The state government had already announced financial assistance of Rs.20 lakh each to the families.