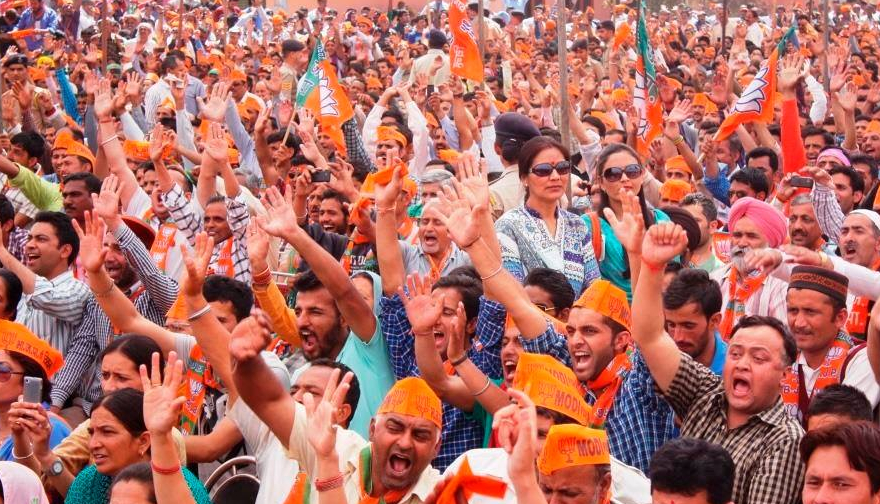 The Himachal Pradesh BJP has blamed the Congress led state government for compromising on corruption and accused it for withdrawing cases against corrupts and wrongdoers.
BJP leaders, Rajeev Bindal, Ganesh Dutt, Randhir Sharma, Vipin parmar and Ajay Rana, in their joint statement, urged the Himachal Pradesh High Court to turn down all requests of the government in this regard and monitor the investigations of the cases.
BJP leaders stated that the Congress party had wrenched the power in the state on the name of fighting corruption, but now it's compromising with corruption and withdrawing cases by filing cancellation reports, they blamed.
They questioned the Chief Minister why the case of disproportionate assets against a member of his personal staff was being withdrawn. BJP leaders also raised doubt over the closer of land purchase related case of Solan and sought clarification.
The BJP leaders have alleged that the Vigilance and Anti-Corruption Bureau had become "puppets" in the hands of the Chief Minister and were trying to portray corrupt people as honest.
BJP has accused state government for shielding corrupt and pleaded Court to turn down Government's requests and monitor the investigations of all the cases, so that guilty could be punished before the law.