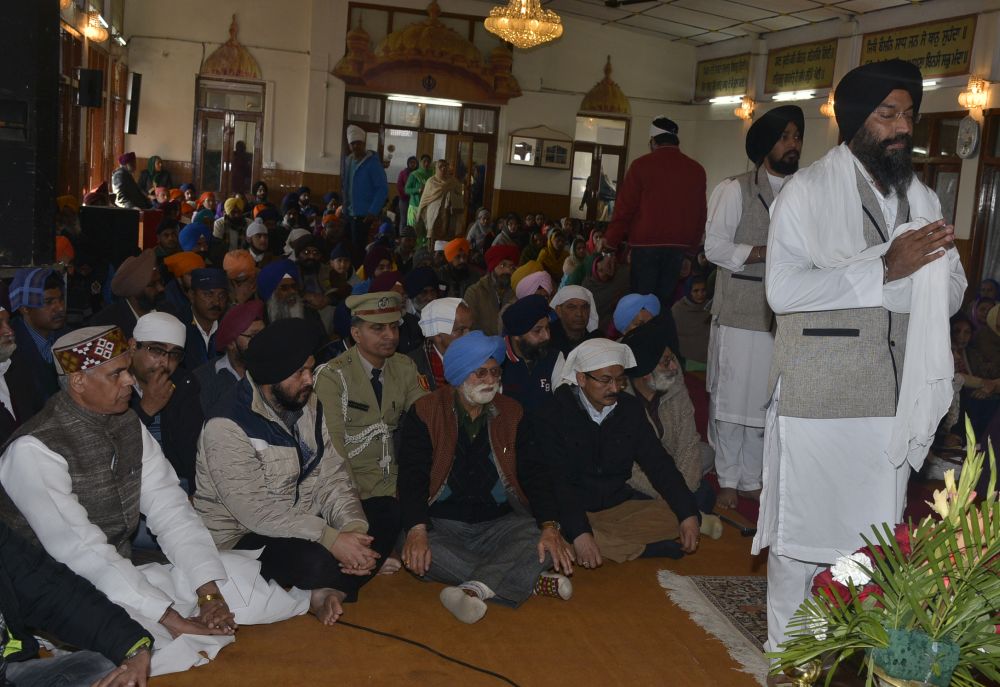 Shimla: Governor Acharya Devvrat today visited Gurudwara Sri Singh Sabha near old bus stand, Shimla and participated in the Parkash Utsav of Sahib Sri Guru Gobind Singh Ji.
The Governor, speaking on the occasion, said that Sahib Sri Guru Gobind Singh Ji was the richest example of valour and sacrifice and added that he not only inspired the society with his spiritual teachings, but also shown great courage in the battlefield and even sacrificed lives of his sons.
He said that we should take inspiration from his life and follow his teachings, his spirit of sacrifice and bravery to contribute constructively to the society.
Acharya Devvrat said that it was extremely important to show right path to youth for a healthy and developed society and added that they should be made aware about our highly revered scriptures, vedas and other literature which were storehouse of knowledge and provided guidance to lead an enriched life.
The Governor expressed concern over the growing inclination of youth towards drugs and intoxicants and added that they should be guided towards spirituality and intellectual pursuits besides involving them in social activities so that their energies could be channelised towards good causes.
The Governor said that we all have responsibility towards the society we live in and should work for its upliftment and promoting peace and brotherhood amongst us. He said that such a society progresses on all fronts and he called upon all sections to come forward and contribute for the same. He said that we all should be proud of our spiritual legacy and follow the teachings of our Gurus so that it could be preserved and carried forward for posterity.
He also lauded the contribution of Sikh community in every sphere including farming sector, armed forces and various other fields and urged them to continue their good service for the growth of the Nation.