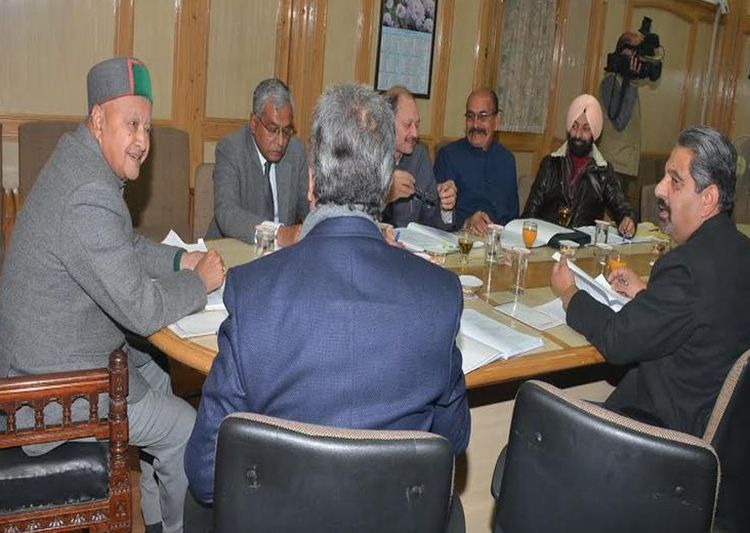 The Himachal Pradesh government has decided to explore the possibilities to start steamers on Kol Dam to attract more tourists in the area.
Chief Minister Virbhadra Singh, in the meeting of Board of Directors of Himachal Pradesh Tourism Development Corporation (HPTDC), said that efforts had been made for the restoration of hot water springs of Tatta-pani above the buffer Zone of Kol Dam near Narsingh Temple.
The Chief Minister directed the officers to pursue the matter with the committee.
Virbhadra Singh expressed satisfaction over the functioning of the Corporation. He revealed that HPTDC has registered profit of Rs. 627.79 lakh and successfully reduced the expenses by 4.81 percent.
The HPTDC has earned revenue of more than Rs. 6400 lakh and incurred an expenditure of Rs. 5618 lakh during this financial year up to November, 2015.
Chief Minister emphasized to take new initiatives to make the corporation more profitable organization, and also directed the officers to update records of the property of Corporation.
It was also decided to constitute a committee to review incentive and reward scheme for the employees of the Corporation.
Additional Chief Secretary V.C. Pharka said various innovative steps were being taken to strengthen the financial position of the Corporation besides expanding the services in a better way. Managing Director Mohan Chauhan detailed out the various activities being undertaken by the Corporation.
Vice-Chairman HPTDC Harish Janartha, Chief Secretary P, Mittra, Members of BOD of HPTDC, Additional Chief Secretary Dr. Shrikant Baldi and other senior officers of the Corporation were also present in the meeting.