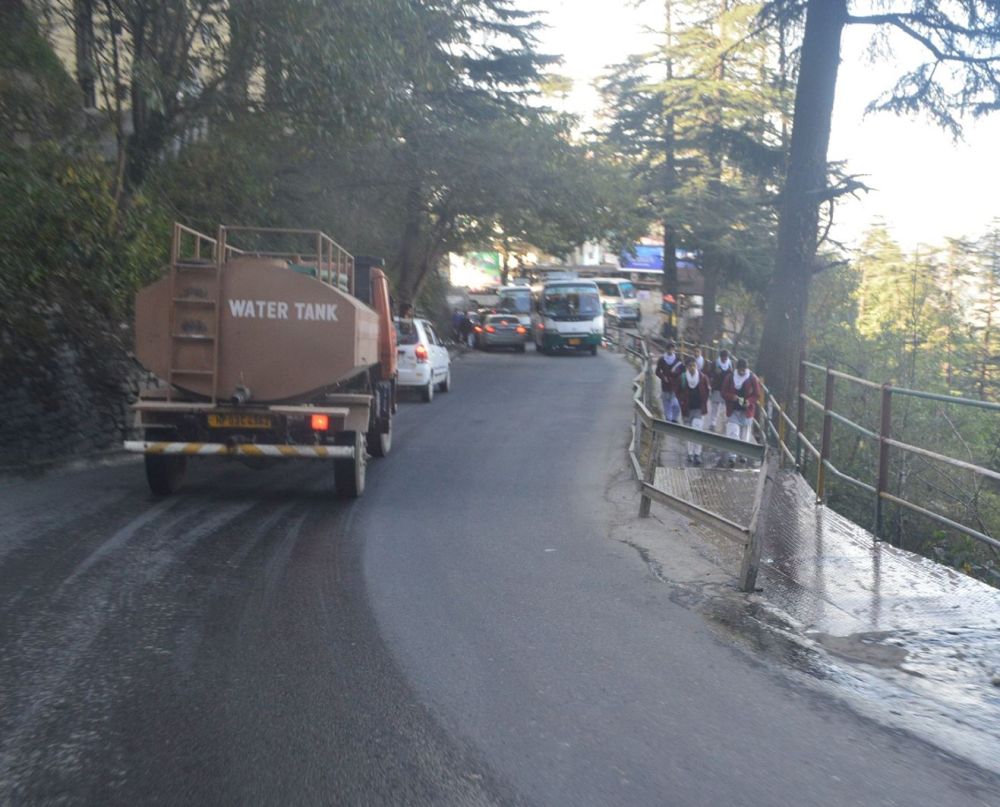 The Himachal Pradesh government has proposed 188 road projects totaling to 1158 kilometer length and 26 bridges to the Union Ministry of Rural Development under the Pradhan Manrti Gramin Sadak Yojana (PMGSY).
The approval for the Rs. 731.59 crore projects was granted by the state-level standing committee on the PMGSY chaired by Chief Secretary P Mitra.
The shelf of roads approved include new connectivity (stage-I) of 136.015 km road length amounting to Rs. 9543.70 lakhs, new connectivity (stage-I+II) of 32.090 road length amounting to Rs. 2082.04 lakhs, 26 left out/missing bridges with total cost of Rs. 3892.49 lakhs, new connectivity (stage-II) with 524.200 km road length amounting to Rs. 29369.31 lakhs and up-gradation of 465.435 km road length with total outlay of Rs. 28271.02 lakhs.
Additional Chief Secretary (PWD) Narender Chuahan apprised the committee of the achievements of State under PMGSY Scheme during last 15 years. The Union Ministry of Rural Development sanctioned a total of 13683 km. roads for connecting 3730 eligible habitations having population of 250 plus during this period. Out of these sanctions, HPPWD has completed 11227Km., giving connectivity to 3318 habitations which reflects 82 percent physical achievement and 74 percent financial achievement.
He informed during the current financial year, against the total allocation of Rs. 271 crore, funds amounting to Rs. 184.75 crore had been received from Govt. of India so far against which an expenditure amounting to Rs. 182.44 crore had been made. The department expects to spend over Rs. 280 crore by the end of March, 2016.
Chuahan said ministry of Rural Development had taken a decision to complete the connectivity mandate of balance eligible habitations under PMGSY by March 2019, against the earlier target year of 2022. Himachal government was committed to provide connectivity to all eligible habitations, provided, private land is donated by people, he added.