Shimla – In a significant turnaround, the Himachal Pradesh Tourism Development Corporation (HPTDC) has achieved profitability after years of incurring significant losses. The State Tourism Development Corporation, grappling with a financial crisis, received a much-needed boost with a profit of 3.43 crores in the financial year 2022-23. This positive development comes as a ray of hope for the tourism sector and the state's overall economic recovery.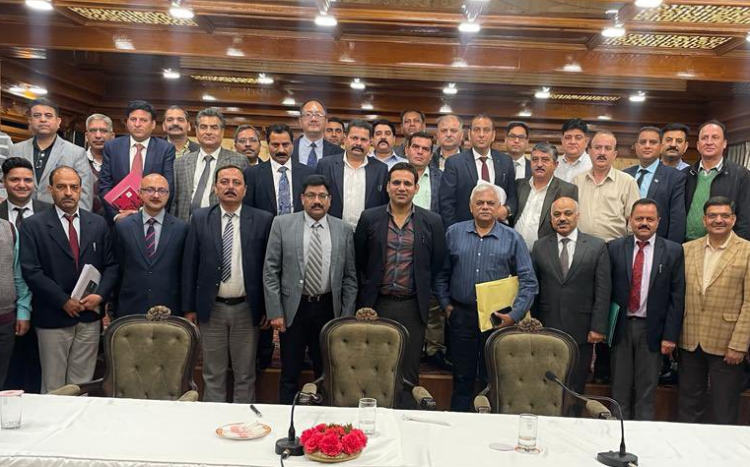 HPTDC, which manages several hotels, has been struggling with financial difficulties for quite some time. However, the corporation's efforts to streamline operations and improve revenue generation have yielded favourable results. Currently, HPTDC employs a total of 1760 individuals, with 1220 being regular employees.
Looking back at previous financial years, HPTDC faced substantial losses, with an annual deficit of 5.78 crores in 2018-19, followed by 9.00 crores in 2019-20, 40 crores in 2020-21, and 11 crores in 2021-22. However, the financial year 2022-23 marks a remarkable turnaround with a profit of 3.43 lakhs. During this period, HPTDC's total income reached 107 crores, while the total expenditure was approximately 104 crores.
These encouraging figures were revealed during the annual review meeting of the corporation held yesterday, under the chairmanship of RS Bali, HPTDC Chairman. The meeting also discussed strategies and targets for the current financial year, aiming to further enhance HPTDC's financial performance.
Under the leadership of Chairman RS Bali, HPTDC has set ambitious goals for the ongoing financial year. To achieve these objectives, the corporation has made key decisions, including introducing the popular "Boti Dham" as an alternative to the traditional Himachali Thali in tourism hotels. Additionally, the transport wing of HPTDC plans to provide convenient pick-up and drop-off services for devotees visiting temples in Kangra and Baba Balak Nath Temple, among others, from Chandigarh. Furthermore, the bus service between Lahaul and Leh, covering Baralacha and Shinkula Pass, is set to resume operations. The pending repairs in various hotels will also be completed promptly.
The positive financial performance of HPTDC not only highlights the corporation's efforts but also showcases the resilience and potential of the tourism sector in Himachal Pradesh.