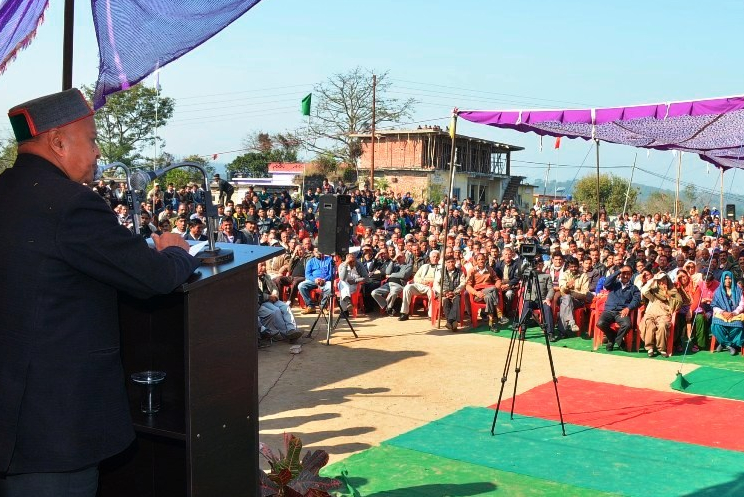 Chief Minister Virbhadra Singh announced to open a Govt. Degree College in Lanj area of Shahpur constituency in Kangra district which would be named after the first president of India, Dr. Rajinder Prasad. He also announced that a science block would soon be constructed in Govt. Senior Secondary School, Lanj.
The Chief Minister who was addressing a public meeting at Lanj today directed the Public Works Department to construct road to the house of Shamsher Singh, a freedom fighter, within a time frame of two month.
Virbhadra Singh said that State Government was giving special attention to develop Lanj as it was remained neglected during previous government regime.
Transport Minister G.S. Bali, Urban Development Minister Sudhir Sharma, M.L.A. Yadvinder Goma, Sarveen Chaudhary, Chairman OBC Finance and Development Corporation Chander Kumar, Vice Chairman, Tourism Development Corporation Major Vijay Singh Mankotia, Vice Chairman, State Forest Development Corporation Kewal Singh Pathania, former Transport Minister Kewal Singh Pathania, prominent persons of the area and other senior officers of the State were present on the occasion.