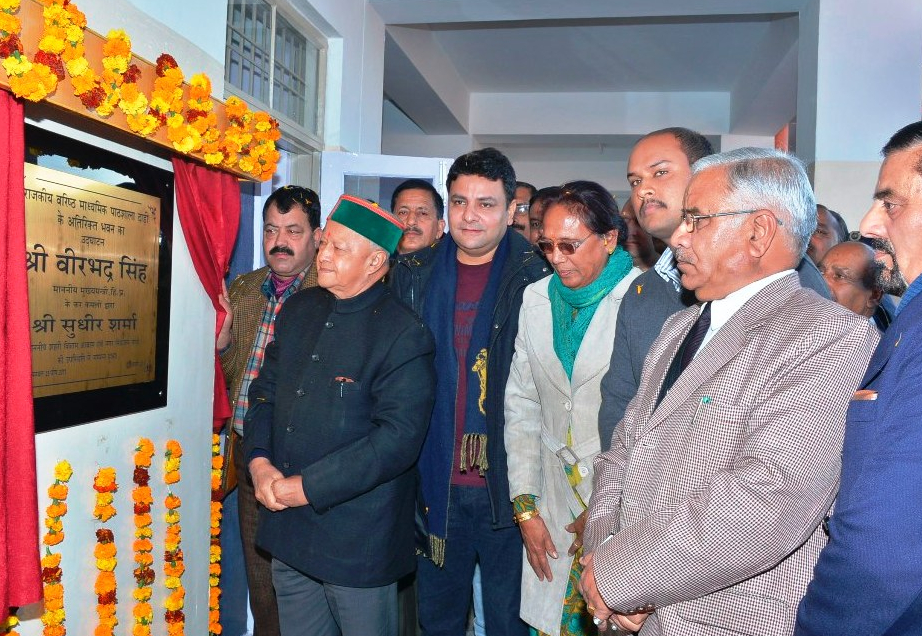 Chief Minister Virbhadra Singh has underscored the need to ensure the public participation in making Himachal Pradesh as a developed and vibrant State.
The Chief Minister was addressing a gathering at Dari near Dharamshala today after dedicating multi-storied building of government senior secondary school constructed at a cost of Rs. 123 lakhs.
He said the government was endeavouring to harness the natural resources available in the State which would not only generate revenue for the State but would also ensure ample opportunities of employment and self-employment to the youth.
He urged the people to come forward in extending full co-operation to the government in implementation of policies and programmes in a right perspective.
Responding to the demands raised by Urban Development Minister Sudhir Sharma, who also represents Dharamshala assembly segment, the Chief Minister announced to open a new primary health centre at Mandal in near future. He also declared to upgrade government high school Sarah to senior secondary school and starting of science classes at government senior secondary school Ghaniara.
He said money was no constraint when it comes to priority sectors like education, roads and health.
Earlier, Sudhir Sharma detailed about the development works being carried out in Dharamshala constituency and said that new milestones of speedy development had been established during last two years.
In another function at Matour, Chief Minister announced to open College at Takipur in Kangra district.