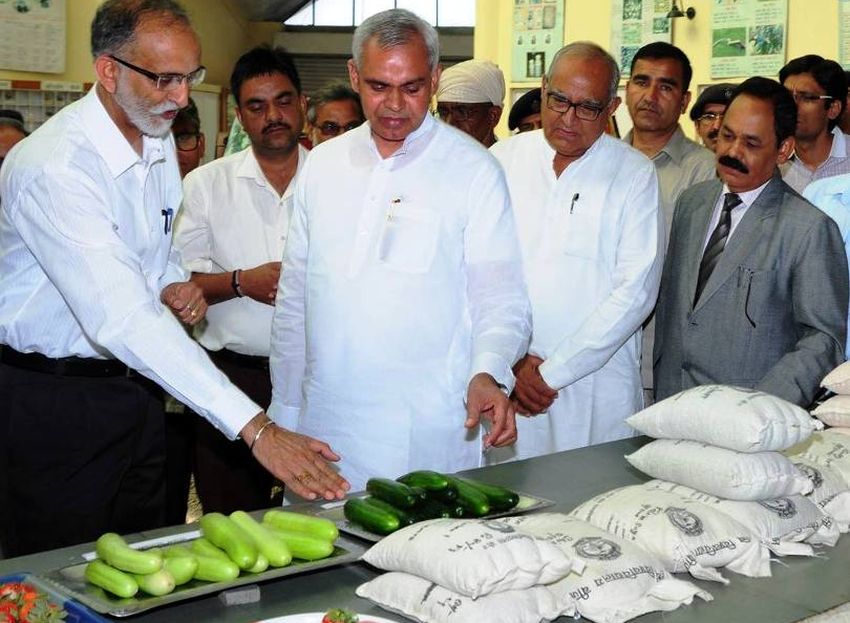 Palampur: Governor Acharya Devvrat said that modern facilities and latest equipment would be provided to CSK Himachal Pradesh Agriculture University, Palampur so that the farmers could get the benefit of research being done in agriculture sector.
The Governor today connected with the officers of Raj Bhawan through video-conferencing from Vice-Chancellor Office at Agriculture University, Palampur. He also interacted with Dr. L.P. Sharma, Dean, Post Graduate Studies and students of different departments of the University through Video-conferencing for getting information of their respective fields.
On the occasion, he said that it was a time of technology and we could take the benefit of these technologies which was also important from competitive point. Acharya Devvrat appreciated the efforts of the University for providing such facility in the campus and said that it should be provided to all Krishi Vigyan Kendras in tribal areas so that they could also get the benefit of direct communication.
He also visited the Horticulture department of the University and enquired about various activities being carried out in the field. He appreciated the scientists for procuring the plants of blue berry in their farm and asked them to multiply and sell it to farmers on minimal rates.
Dr. KK Katoch Vice Chancellor, CSK Agriculture University Palampur also accompanied the Governor.