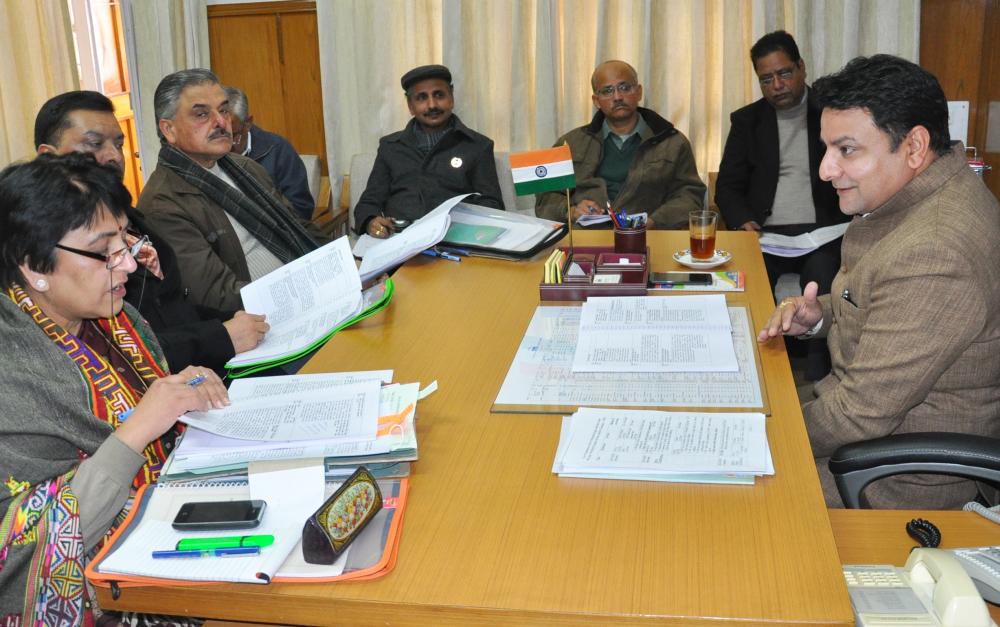 Shimla: Aiming to facilitate tourists and especially children, the Himachal Urban Development Authority (HIMUDA) and Municipal Corporation Shimla are proposing to develop five parks in Shimla town.
In a meeting of the officers of the HIMUDA, today, Urban development Minister Sudhir Sharma said that HIMUDA would speed up its activities for constructing more residential colonies in different parts of the State. He directed the officers to ensure the feasibility of the land identified for construction purpose through concerned deputy commissioners and also to complete the required formalities for the same at the earliest.
He underlined the need for proper utilization of the surplus land available with various departments at different places in the State. He said that such lands could be used for providing residential houses for the employees of the concerned departments and the upper floors of these buildings would be used for residential colonies of HIMUDA or for commercial activities.
The various proposals for setting up residential colonies in the State were also discussed in detail during the meeting.
Vice Chairman HIMUDA Yashwant Chhajta, Principal Secretary Town & Country Planning Manisha Nanda, Director Urban Development Capt. J.M Pathania, Special Secretary Finance Akshay Sood and other senior officers of different departments attended the meeting.