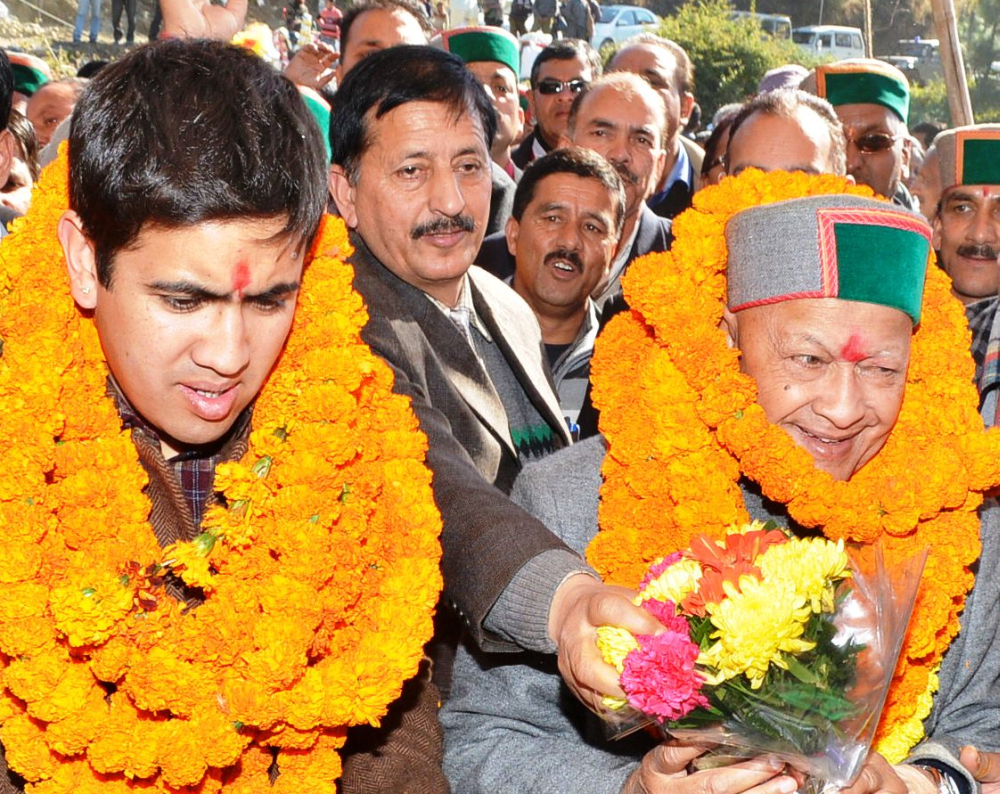 Chief Minister Virbhadra Singh revealed that the State Government has reduced the change of land use fees for industrial use so that more industries could be attracted to invest in the State.
In a review meeting of Town and Country Planning Department here today said that he had given assurance in the Vidhan Sabha to reduce the fees on change of land use in the State to motivate the industrial houses. The overall floor area ratio (FAR) has also been increase for the industrial units and as per the changes for small scale industries having plot area of 250 to 500 square meter, the FAR has been increased from .50 to 1.75 and for services/light scale industries having plot area of 501 to 1000 squarer meter the FAR has been increased to 1.50 from .50. For large and heavy scale industries having plot area above 5000 square meters, the FAR has been increased from 0.60 to 1.00.
He said the height of buildings had also been increased for organized housing projects across the State which now will be 25 metres in hill areas and 30 metres for plain areas. This would help promoters to achieve the permissible FAR and also to leave sufficient areas under parking and open spaces.
Virbhadra Singh said the government was now contemplating to further increase the height of buildings in organized colonies in plain areas subject to geologically stable strata, in order to reduce the pressure on scarce land resources and to bring regulations at par with adjoining States to attract investors for bringing planned Colonies.
He said that Panchayati Raj Institutions had been given powers to issues no objection certificates for obtaining service connections in exempted rural areas wherein public adhere to self implied regulations.
The Chief Minister said that the planning permission fees had been reduced by half. The economically weaker sections alongwith BPL and Indira Awas Yojana beneficiaries had been fully exempted from paying change of land use as well as planning permission fees. The bonafide residents of the area need not to pay change of land use fee for residential activity.
He said that all bye-passes notified in the State would be deemed planning areas to regulate haphazard constructions and to preserve the valley view. The government would make appropriate amendments in the HP Town & Country Planning Act accordingly.
He directed the department to come up with a proposal for brining areas in the periphery Municipal Councils and Nagar Panchayats under planning area as most of the construction activities were coming up in such areas and it was much needed to bring them under the ambit of TCP Act to ensure their planned development. He also directed for bringing the online permission project for public utility at the earliest.
Town & Country Planning Minster Sudhir Sharma, Additional Chief Secretary V.C. Pharka, Principal Secretary, TCP Manisha Nanda, Director, TCP Sandeep Kumar, State Town Planner Sundeep Sharma, and other senior officers of the department attended the meeting.