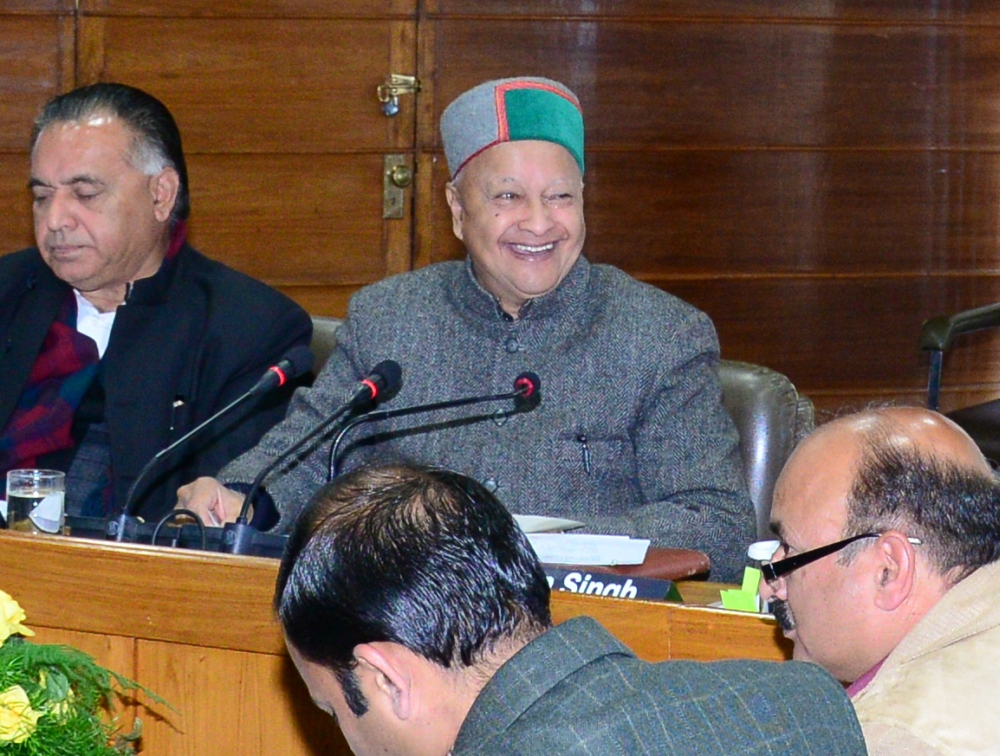 Shimla: Chief Minister Virbhadra Singh has rubbished the claims of opposition leader Prem Kumar Dhumal of phone tapping of opposition leaders.
The Chief Minister termed it a mere misconception of former Chief Minister and accused him for issuing such statements to divert the attention of the people from the development activities. He clarified
non of the officer of the State Government is involved in the phone tapping as alleged by former Chief Minister and non of the officers can dare to do such an act on his own without permission of the State government
The Chief Minister also ridiculed the statements of BJP leaders about illegal green trees felling in the state.
He claimed that "more than 10,000 trees were axed during the BJP regime and I think that there was no such forest mafia in the State and he also does not blame the BJP as a whole which also failed to control the illegal axing of trees during its regime. There were stray cases and it was not possible also to ever keep vigil in the forest located in interior of the State and far off from the roads"
Singh, however, promised a fair probe in all trees felling cases reported recently and reiterated to punish perpetrators.
The Chief Minister also condemned the statement of BJP leader about Central University and clarified that the University would be set up in Dharamsala though few colleges associated with it may find a place nearby.