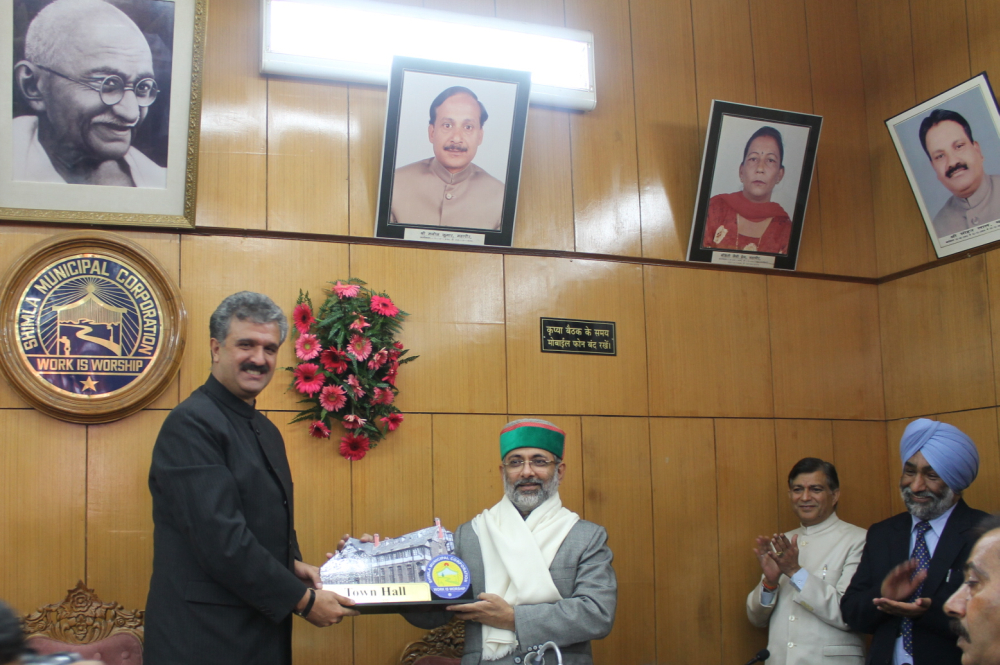 In a special session organized by the Shimla Municipal Corporation at Town Hall here today, Justice Kurian Joseph, Judge of Hon'ble Supreme Court stressed the need for starting service delivery plan in Shimla Municipal Corporation (SMC) for effective implementation of civil services.
Justice Kurian said that the Corporation should go for social audit so as to ensure the participation of the citizens in development works and redressal of grievances. He also stressed for bringing more transparency in the functioning of Corporation and also advised that public representatives should come forward to disclose their assets which would enhance their creditability amongst people.
He said that Corporation should also adopt e-redressal system to facilitate the citizens for registering their grievances and it should also be ensured that their problems were solved in a time bound manner.
Later, addressing a symposium at Gaiety Theatre, he urged the people to contribute to the society in a constructive manner. He exhorted the school children to inculcate honesty and moral values in their lives and raise voice against the social evils.
The school children also interacted with Justice Joseph and he replied to their queries.
Sanjay Chauhan, Mayor, Municipal Corporation welcomed the Justice Kurian Joseph and apprised him that the process on adopting e-redressal system in the Corporation was under progress.
Justice Rajiv Sharma, Justice Dharam Chand Chaudhary, Justice Trilok Singh Chauhan, Justice P.S. Rana, Justice Sureshwar Thakur, Judges of H.P. High Court, Virender Singh, District and Session Judge, C.B. Barowalia, Registrar, H.P. High Court, Madan Sharma, Chief Judicial Magistrate, Suresh Bhardwaj, Local MLA, Tikender Panwar Deputy Mayor, Amarjeet Singh, Commissioner, MC Shimla, all councilors, students of various schools and other prominent persons were present on the occasion.