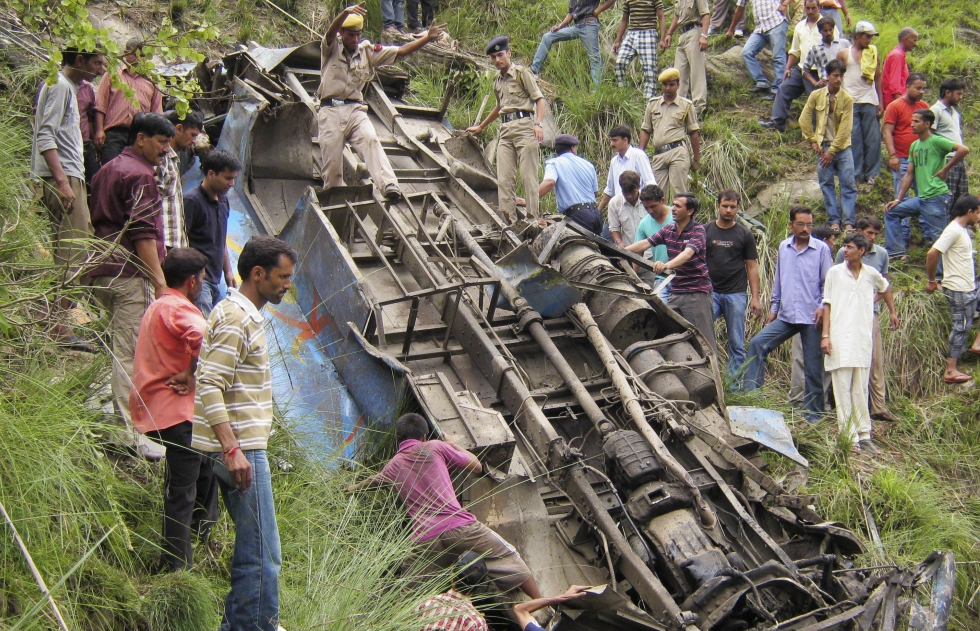 Tapovan: 2017 were killed and over 9843 people were injured in as many as 5486 accidents across the State in the last 22 months.
In a report presented against the query raised by legislature Randhir Sharma, Ravinder Ravi, Satpal Singh Satti and Kuldeep Kumar in the Vidhan Sabha, Chief Minister informed the house that maximum number of causality were reported in Shimla district, where 331 people killed in 730 accidents and 1383 sustained injuries, followed by neighbouring Sirmour district that recorded 261 causalities in 402 accidents.
In 701 reported accidents, 238 people lost their life in Mandi district and 202 killed in Kangra district in 990 accidents. In tribal district Lahaul & Spiti 36 people were killed in 32 accidents, while 75 people lost their life in Kinnaur in these past 22 months.
Police has registered 5486 cases and increasing vehicles on the road, violation of road norms and rash, negligent and drunk driving were attributed for these accidents.
Chief Minister informed the house that the government has taken steps to check rash and negligent, and regularly conducting inspection and special programme to keep tab on that. To aware motorists about the road safety, the Govt has also installed banner and hoardings on the roadside.
To check rash driving, Doppler and Laser Speed Radars have been provided to the police, whereas, Alco Sensor and Breath Analyser were provided to tab on drunk driving, he added.
On the basis of accidents data, 314 black spots have been spotted and public works department working to improve them to prevent any further accident. Department is also installing Steel Crash Barrier at sharp curves and other dangerous spots.