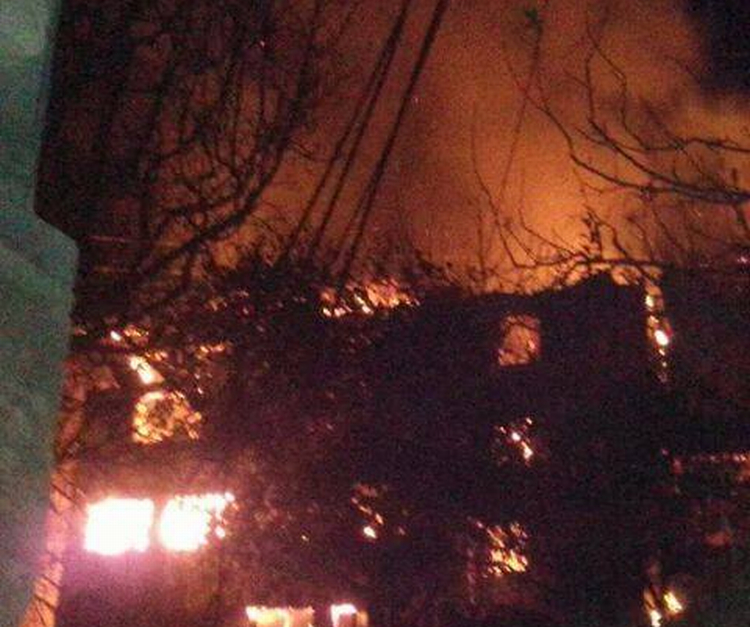 Kotgarh: More than 10 shops have been engulfed in huge fire at panchayat Bhawan in Kotgarh market. Fire broke out around 8PM yesterday and reduced properties worth crores to ashes.
Local people tried to douse the fire, but due to lack of proper fire fighting equipments, it could not be controlled. Nearby fire extinguishers, stationed at Rampur, i.e., about 50 KM from Kotgarh, were also informed, but semi-wooden building had already been engulfed by sky-touching flames reducing the entire structure to the ashes before they could do anything.
The reason of the inferno is not confirmed yet, but short circuit seems the possible reason behind it.
Every year properties worth crores are gutted in interiors of the state, and despite that the state government has failed to make any positive proceeding in this regard. Most of the old architectures in Shimla, Mandi, Kinnaur, Kullu and Sirmour districts are wooden making them highly prone to fire.
With a rapid increase in winter fire cases, most of the general insurance service providers have also started declining providing insurance cover to wooden structures, putting all burden and risk on the shoulders of poor people of the hills.