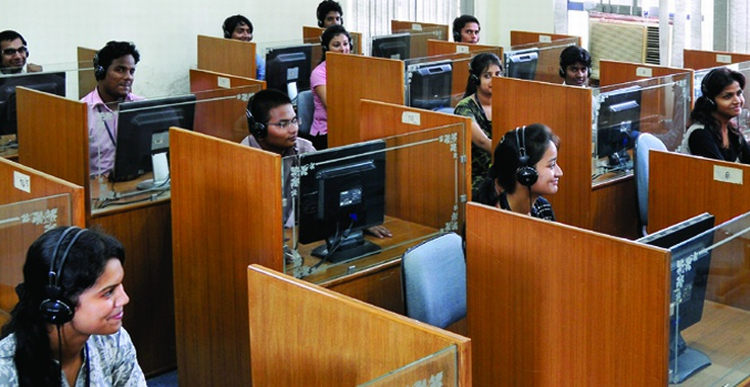 Computer Science is a much sought after subject, and a good portion of students choose to follow the discipline and trade of Computer Science. Seeing that the course is very popular, several colleges have come into being, but it would be in the best interest of the students and their careers to survey these colleges and options with a critical eye and select the one that is best suited for their career path. Here, we highlight a few things to consider if you are looking for the right college or institute for admission.
The Campus: Sometimes, it is best to judge a book by its cover. Make sure your campus of choice is spacious, well designed, professional, and properly managed. A well-managed and professional campus is more likely to present serious opportunities. A management that does not care much about its campus, is likely to give little attention to students.
The Faculty: The faculty, or your teachers, are going to have a major impact on the way you see things and can help further your career goals. Try to be acquainted with the faculty, their qualifications and their teaching techniques.
Campus Life: A college with a solid campus life is more likely to give you a suitable atmosphere to develop your skills and talent. While offering the best in academics, the college should not ignore the social aspect. A complete education is not merely found in books, but also in group activities and events that foster social interactions and creativity. In the same vein, if the college seems to be too focused on social activities, it might be wise to skip it. All said and done, it is not a party school you're looking to attend.
Education Infrastructure: It is important and essential that the college have the correct infrastructure for education. Spacious and acoustically sound lecture halls and tutorial rooms are important. Also take a look too see if the labs are available and fully equipped. The presentation of a laboratory is generally an excellent indicator of the infrastructure. Check if the lab has good quality computers, power backup, and is spacious enough to accommodate students getting enrolled.
Similarly, look for a well established library. You will need plenty of books for your course. It is not possible to buy each book you have to consult or tiny bits of information. A library equipped with the best quality books will help students understand better and broaden their horizons.
Also look for internet access. In the modern world, internet is a very important tool. A student might miss important information and opportunities if access to the internet is not available on campus, especially for Computer Science students. Ensure that the college has a reliable internet connection with suitable bandwidth.
Facilities: Any campus worth its salt should be equipped with basic facilities. There should be dedicated places and facilities for sports, cafeteria/canteen, and hostels. Some of these might sound trivial to the pursuit of academics, but remember that a healthy mind resides in a healthy body. It is essential that students have a place to unwind and relax.
Placements: We have placed this last, but placements should be amongst your top concerns. Make enquiries about the track record of the college in placements, and the quality of jobs offered. Also check if the college offers placements assistance to its students. Colleges like APIIT have well staffed Placement Cell and Corporate Relation Centre.
The goal of these bodies is to find suitable jobs for students once they have graduated. The placement cell will not only look for possible jobs, but should also be able to provide students with ample professional training and outlook towards the job market. Knowing and understanding ethics and role of aspects like GD and interviews can be very beneficial for students.