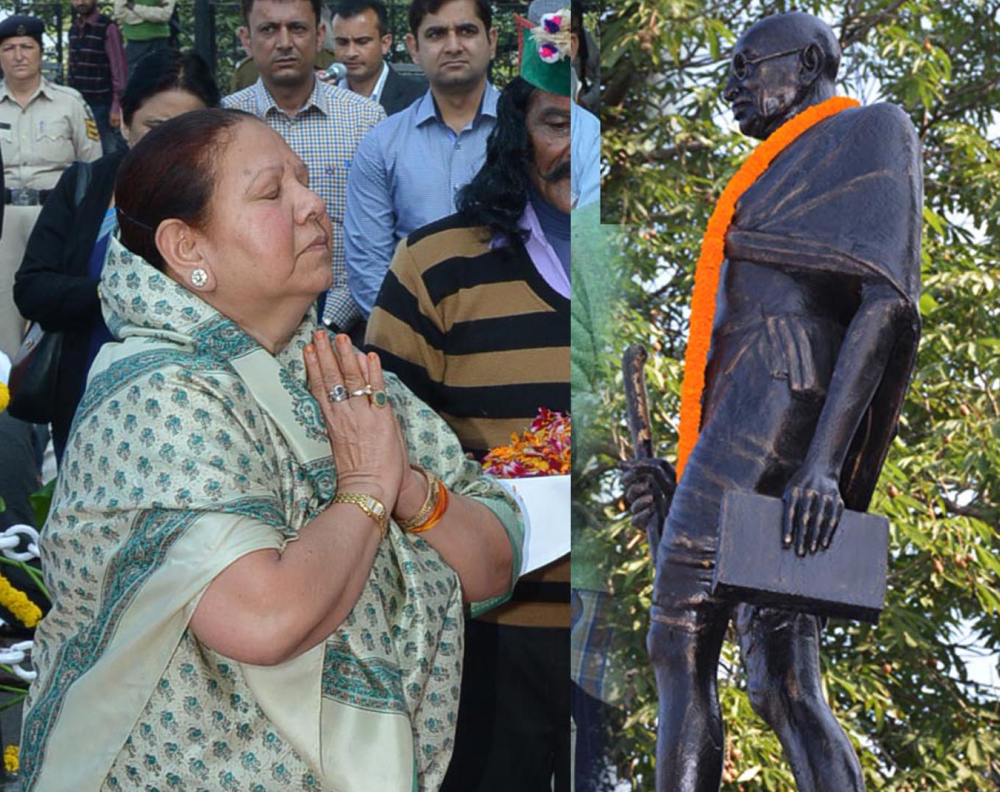 Governor Urmila Singh paid floral tributes to father of the Nation, Mahatma Gandhi and Former Prime Minister Lal Bahadur Shastri on their birth anniversaries here today.
Thakur Singh Bharmouri, Forest Minister, Anil Sharma, Rural Development and Panchayati Raj Minister, Virender Kashayap, MP, Rangila Ram Rao, Political Advisor to Chief Minister, Ravi Thakur and Suresh Bhardwaj, MLAs, Sanjay Chauhan, Mayor, Municipal Corporation, Shimla and Tikender Panwar, Deputy Mayor, Chairman and vice-chairman of various Boards and Corporations, representatives of Panchayati Raj Institutions, school children and prominent people of the town also paid tributes to Mahatma Gandhi and Lal Bahadur Shastri.
Later, Urmila Singh Governor also participated in cleanliness campaign at Raj Bhawan.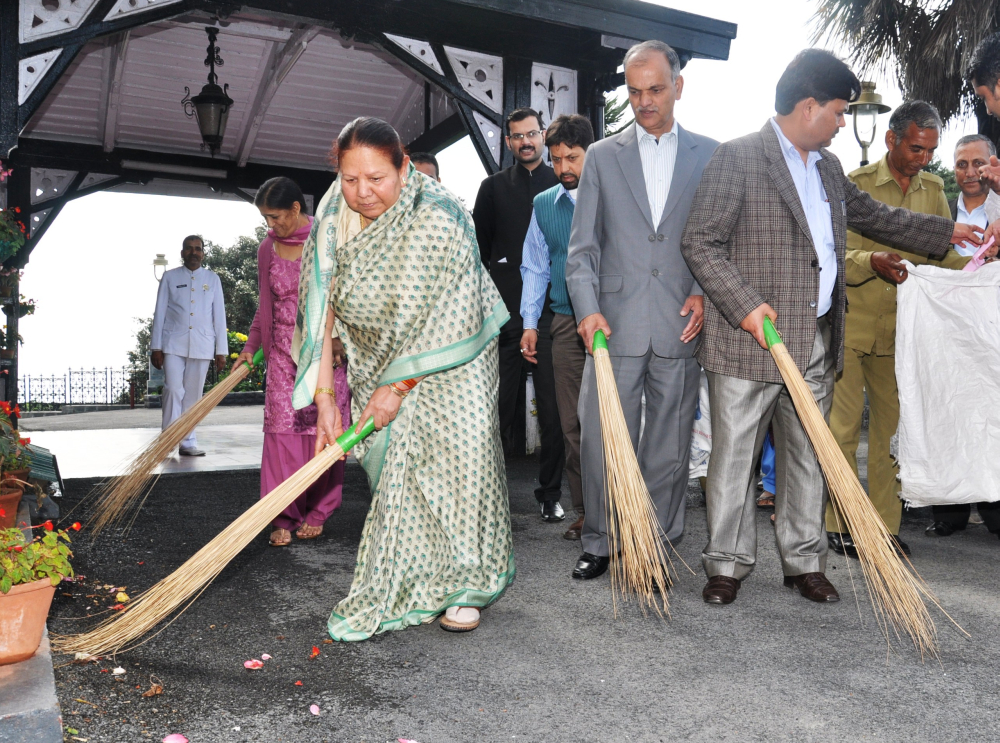 Earlier, Anita Tegta, Secretary to the Governor also administered the cleanliness pledge to the officials of Raj Bhawan in the Governor house to launch the 'Swachh Bharat Mission'.