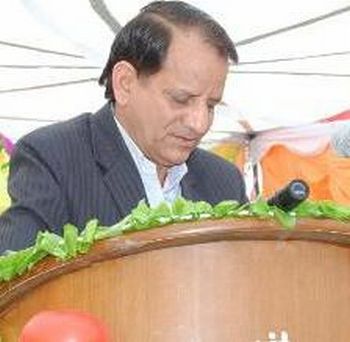 Industries Minister Kishan Kapoor has urged the Union Government to sanction central assistance of Rs. 15 crore for strengthening the industrial infrastructure in industrial belt of Baddi Barotiwala area of Solan district of the State.
In a letter written to Union Minister of Commerce and Industry Anand Sharma, Minister demanded the sanction of Rs. 11 crore for setting up of truck parking at Sandholi-Baddi and additional Rs. 320.93 lakh for construction of approach road to Inland Container Depot at Baddi.
These projects have crucial importance for the development and promotion of exports from Baddi region.
It is also stated that these proposals has been listed twice in the meeting of Empowered Committee held in September, 2010 and January, 2011 but these proposals were deferred in both time. He also requested him to ensure its approval in next meeting of Empowered Committee.