In a charged political atmosphere, Leader of Opposition and former Chief Minister Jairam Thakur has thrown down the gauntlet, questioning the financial management of the Congress. Addressing a Mahila Morcha meeting at the state BJP office, Thakur raised serious concerns about the loans acquired by the two major political parties.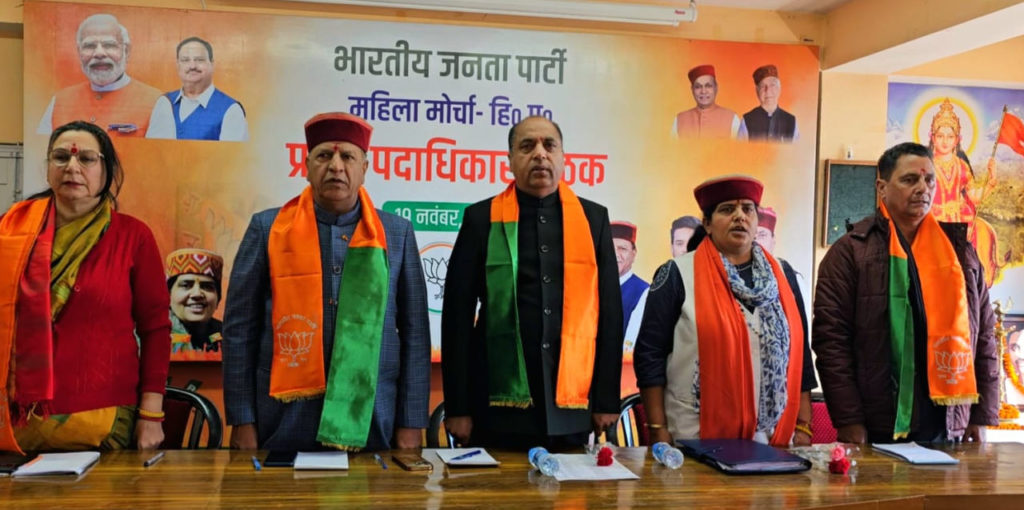 According to Thakur, the BJP, during its two-year stint, procured a loan of Rs 6000 crore, while the Congress, in a comparatively shorter timeframe of 11 months, reportedly secured a staggering Rs 12000 crore. Thakur's pointed inquiry centered around the necessity of these loans, especially in the absence of tangible progress on the ground.
During his address, Thakur alleged a cessation of all developmental work, compelling him to question the rationale behind such massive financial undertakings. The veteran politician asserted that his party, the BJP, would not shy away from exposing the perceived shortcomings of the Congress government at every square and intersection.
Jairam Thakur did not limit his criticisms to financial matters alone. He accused the Congress of betraying women during the assembly elections and announced the Mahila Morcha's intent to spotlight these alleged failures at the grassroots level during the upcoming Lok Sabha elections.
Taking direct aim at Chhattisgarh Chief Minister Bhupesh Baghel, Thakur accused him of spreading misinformation. He alleged that Baghel, who served as the election in-charge of Congress in Himachal Pradesh, was distorting facts in his speeches. Thakur insisted that Baghel's lies had been laid bare during election campaigns in Chhattisgarh, Rajasthan, and Madhya Pradesh.