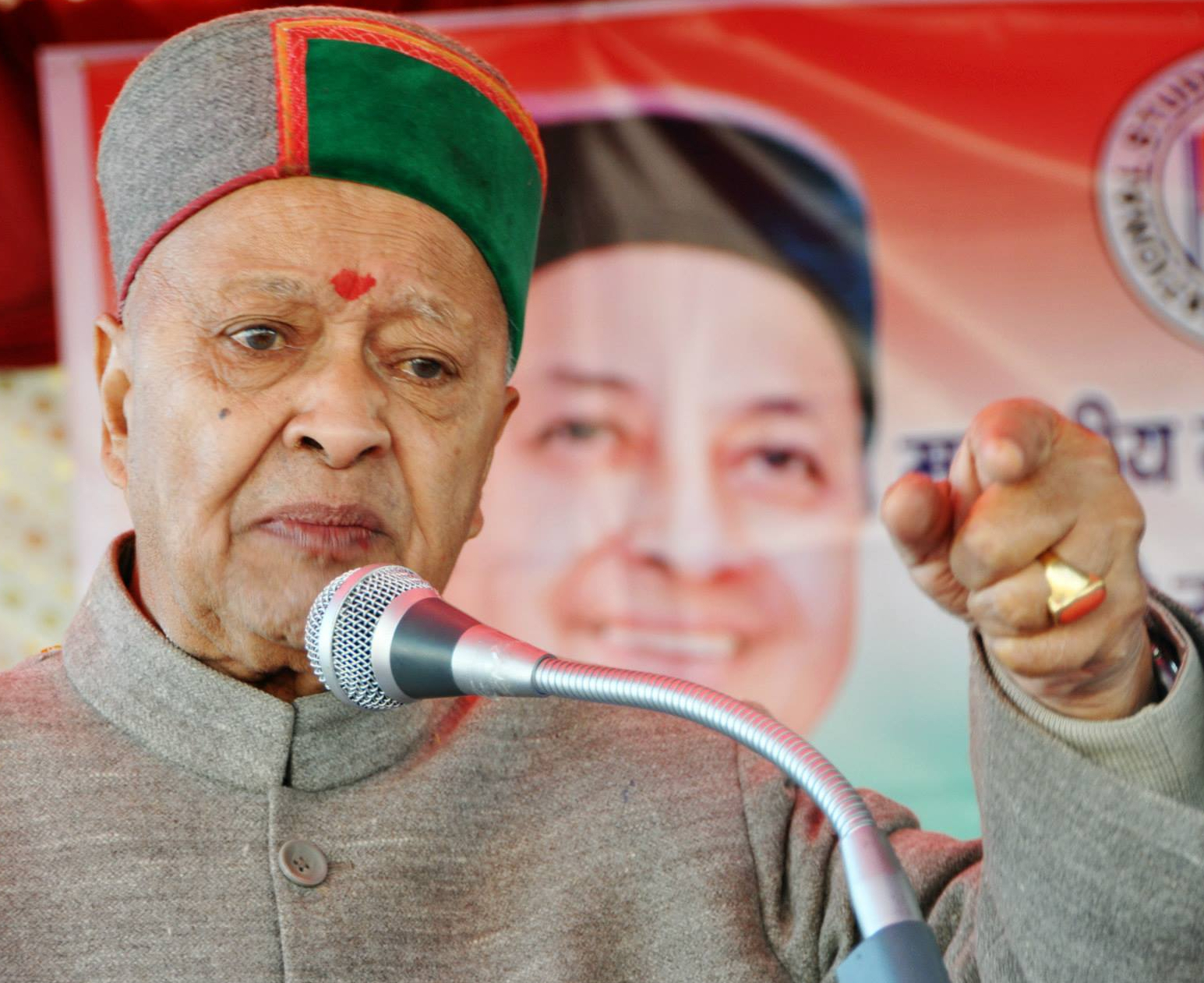 Himachal Pradesh Chief Minister Virbhadra Singh has asked Leader of Opposition Prem Kumar Dhumal and his parliamentary son Anurag Thakur to abstain from holding any public office, till they come out clean from the court in the case of land allotment to Himachal Pradesh Cricket Association (HPCA).
On Saturday a trial court in Dharamshala, has summoned both Prem Kumar Dhumal and his both sons Anurag Thakur and Arun Dhumal for alleged irregularities in the allotment of land, construction of hotel and stadium related to the state cricket board.
Veteran Congress Leader Virbhadra Singh, in his press statement, accused Anurag Thakur, who is also president of HPCA, for allegedly grabbing the government property worth crore, under the garb of the state cricket body and playing with the sentiments of the budding players of the state and allowing outsiders to become the member of state cricket board.
Earlier yesterday, special Judge (Vigilance) KK Sharma issued summons to 16 accused, including Leader of Opposition Prem Kumar Dhumal and his parliamentary son, to appear in person at the next date of hearing on October 27. However, two other accused IAS officers Deepak Sanan and Ajay Sharma were not summoned, as the prosecution agency is yet to get sanction from Union Government, to proceed against them.
Eighteen people were formally charged on April 25 with alleged wrongdoing in allotment of land to Anurag Thakur-administered HPCA for constructing a plush residential complex for players near its stadium in Dharamsala.
In April 2014, State Government got sanction to initiate proceedings against BJP leader for allotment of land to HPCA led by his son, who is also the Board of Control for Cricket in India (BCCI) joint secretary, during his regime as chief minister (2008-12).
The state Vigilance and Anti-Corruption Bureau had filed a case in August 2013 against the HPCA functionaries under sections 406, 420 and 120-B of the Indian Penal Code (IPC) and section 13 (2) of the Prevention of Corruption Act of 1988.