Shimla – In a resolute move aimed at delivering justice and expediting the resolution of longstanding revenue cases, Chief Minister Sukhvinder Singh Sukhu has issued a set of directives, aiming to resolve all pending cases of mutation, partition, and demarcation by January 20, 2024. The High Power Committee, chaired by the Chief Minister, recently conducted a comprehensive review session, highlighting the government's unwavering commitment to promptly addressing the concerns of the common man.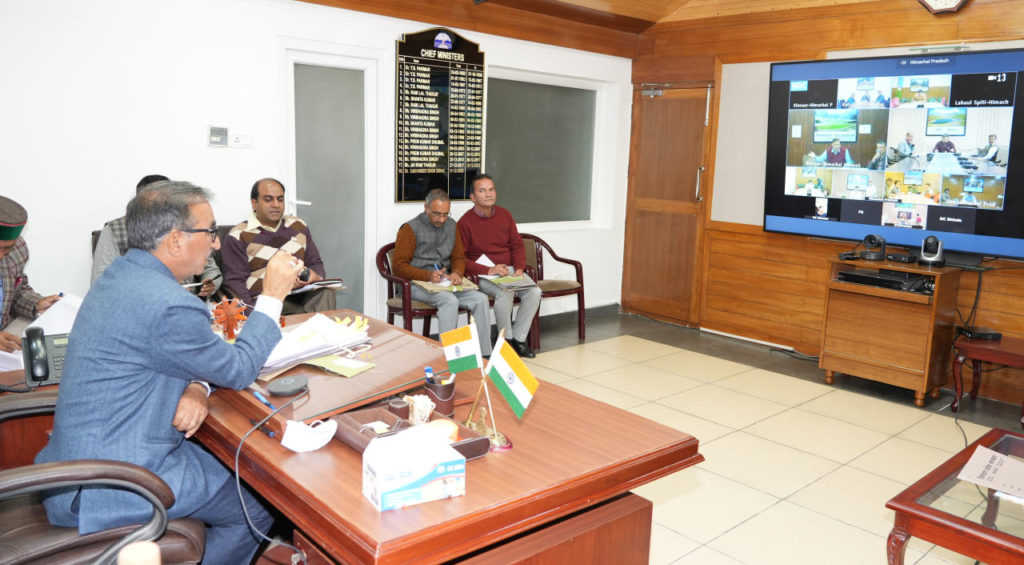 Acknowledging the significant backlog of revenue cases in the state, the Chief Minister emphasized the urgent need for their resolution. He has urged all revenue officers, from Naib Tehsildar to Divisional Commissioner, to actively participate in the daily resolution of pending cases, ensuring their timely disposal. A notable milestone was achieved when the state government conducted 'Intekaal Adalats' on October 30th and 31st, 2023, resulting in the disposal of 31,105 out of 41,907 pending cases.
Building on this success, the government is poised to organize 'Revenue Lok Adalats' on December 1st and 2nd, 2023, across the state. These specialized courts will give priority to the settlement of mutation and partition cases, with the overarching goal of efficiently clearing the backlog.
Maintaining accountability and transparency, the Chief Minister has directed all Deputy Commissioners to submit monthly reports to the state government, providing details on the cases disposed of, including applicant information. In addition, strategic meetings with revenue officers at the district level are mandated to formulate effective plans for the expeditious resolution of cases.
In an effort to streamline processes, the Chief Minister stressed the importance of rationalizing staff according to requirements. He has granted authorization for Deputy Commissioners to hire retired Kanungo's to address staff shortages, ensuring that appointments or hearing dates for revenue-related matters do not exceed three days. Furthermore, the introduction of electronic means for summons services was endorsed as a modern and efficient approach.
The Chief Secretary has been entrusted with the responsibility of regularly reviewing pending revenue cases at the Divisional Commissioner level, ensuring a continuous monitoring mechanism. The Revenue Minister will oversee the overall progress across the state before the stipulated deadline of January 20, 2024.
Despite the challenges, the Chief Minister remains optimistic about the government's commitment to resolving the backlog of partition cases. Detailed statistics reveal 28,472 pending cases as of October 31, 2023, distributed across districts as follows: Bilaspur (1407), Chamba (680), Hamirpur (2413), Kangra (12,014), Kinnaur (156), Kullu (1057), Lahaul-Spiti (48), Mandi (3208), Shimla (1288), Sirmaur (1072), Solan (1156), and Una (3973).