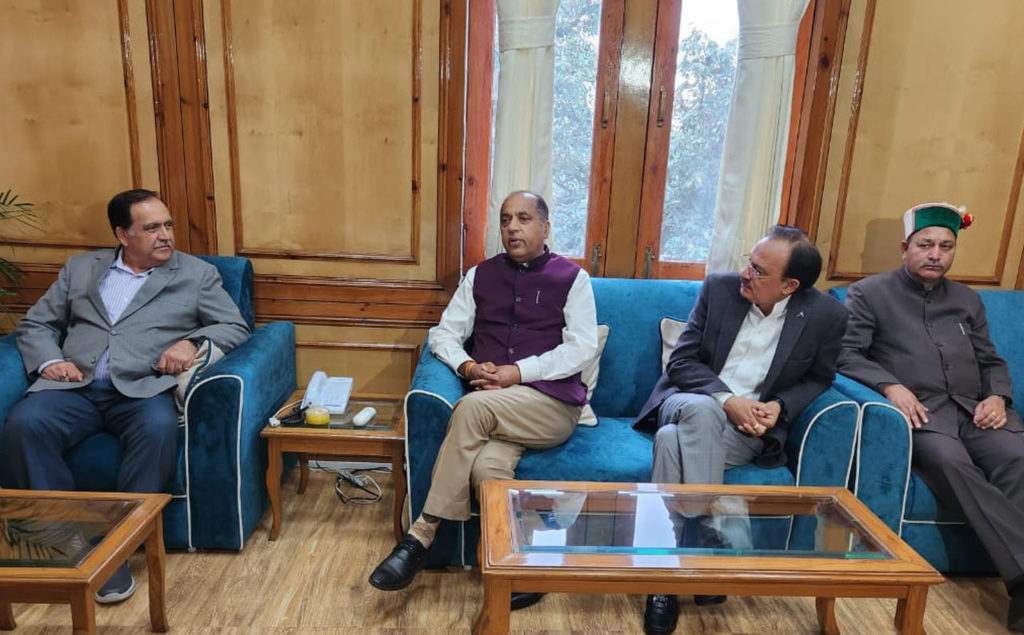 Shimla: In a bid to ensure a productive and cooperative legislative session, the Himachal Pradesh Legislative Assembly Speaker, Kuldeep Singh Pathania, held a meeting today. During the gathering, Pathania urged members to participate and contribute positively to the upcoming legislative proceedings.
The all-party meeting, convened at 2:30 PM in the Legislative Assembly Secretariat, was attended by Jairam Thakur, Leader of the Opposition, Harshvardhan Chauhan, Parliamentary Affairs Minister, and Mohan Lal Brakta, Chief Parliamentary Secretary.
Pathania reiterated his commitment to his responsibilities. He stressed the vital role that cooperation from all members plays in ensuring the smooth and efficient conduct of the legislative session.
The Speaker assured the assembly that all relevant matters brought up during the session will be given careful consideration. He pledged that ample time will be allocated to deliberations on various issues, with a particular focus on subjects of public and state significance.
Pathania also provided an overview of the topics scheduled for discussion in the assembly tomorrow. He assured members that these topics will be thoroughly examined, and efforts will be made to achieve consensus on matters crucial for the welfare of the people and the state.