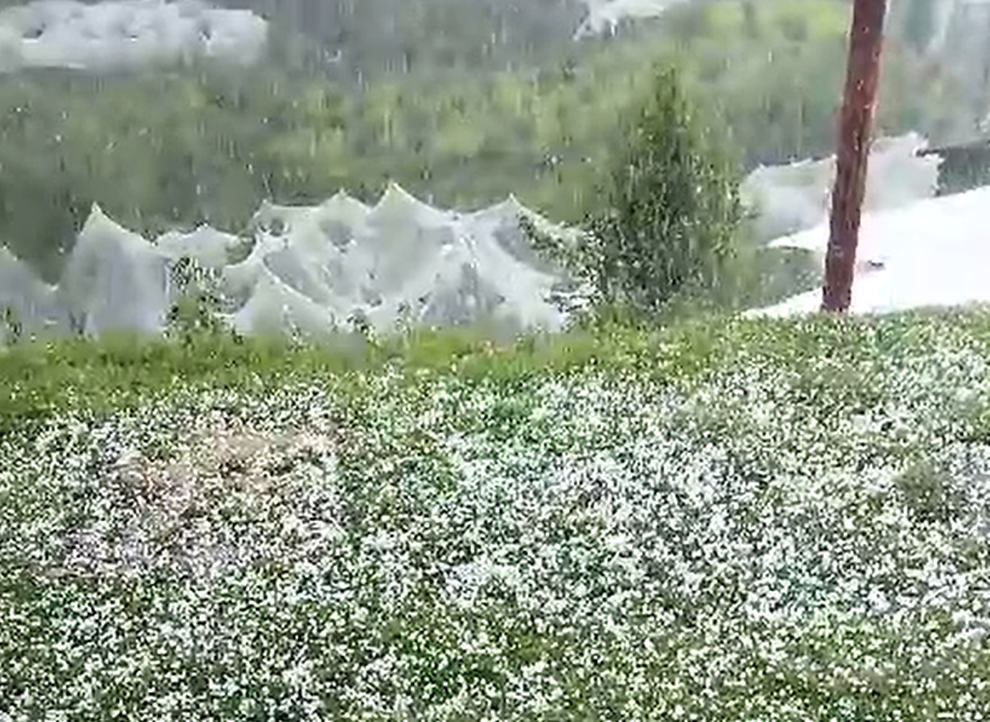 Shimla – In an unexpected turn of events, a hailstorm has wreaked havoc on the upper regions of Shimla district, particularly Balson, Chopal, Maraog, and Khadapathar. Simultaneously, a heavy downpour was witnessed in Rohru. However, Shimla city itself enjoyed clear skies with no signs of rain.
The hailstorm has caused significant damage to the apple crop, leaving farmers concerned about their harvest. With the apple season in full swing, this unfortunate weather event has the potential to impact the region's economy.
According to the Meteorological Department (MeT), the unfavourable weather conditions are expected to persist for another three days. The MeT Department has forecasted a possibility of rain in the plains and mid-mountain parts of Himachal Pradesh, with potential light to moderate rainfall from June 12 to 14. Additionally, the MeT Department has issued a yellow alert for thunderstorms and hailstorms at certain locations. The high mountains may experience light rain and snowfall at one or two places.
While the plains of the state continue to experience clear skies, certain areas such as Una, Kangra, and Bilaspur are grappling with heat wave-like conditions. Sunshine bloomed across the state, including the capital city of Shimla, on Saturday, providing temporary relief from the recent turbulent weather.