In the Shimla Municipal Corporation elections, the BJP alleged foul play in the use of electronic voting machines (EVMs). The party's State President, Rajeev Bindal, has filed a complaint against the placement of party candidates and their symbols inside the EVMs in Kangnadhar and Chhota Shimla, claiming that the Congress government is adopting cheap tactics to win the elections.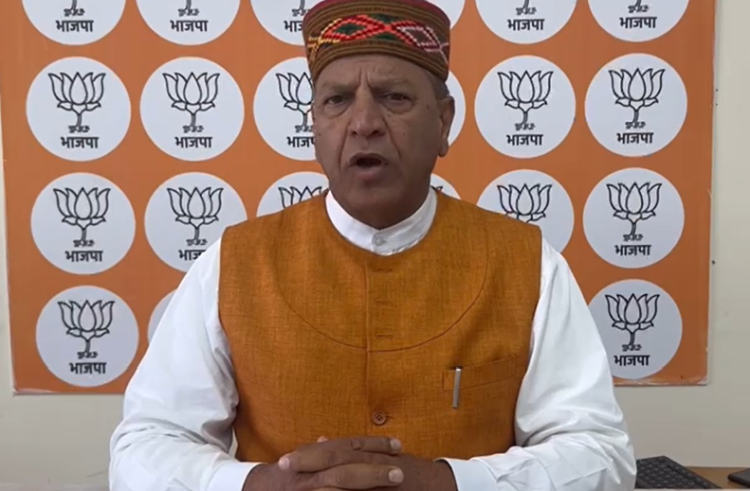 According to Bindal, the BJP downloaded a screenshot and report from the State Election Commission website on Tuesday morning, which showed that the button with the symbol of BJP candidate Sanjeev Chauhan in Ward No. 28 Chhota Shimla was allotted the first number by the Commission. Based on this information, the BJP presented Chauhan at number one during the campaign and even in the dummy ballots that were made. However, when the machines were opened, the button with the BJP candidate's symbol was in the second position and that of the Congress candidate from the third to the first. Similarly, in Ward 30 Kangnadhar, BJP candidate Renu Chauhan was at number three, but when the machine opened, she was shown at number four.
The State Election Commission has refuted the allegations, stating that the order of contesting candidates was fixed according to Rule 42 of the Himachal Pradesh Municipal Corporation Election Rules 2012, which lists candidates based on the Hindi alphabet. The list of contesting candidates was prepared by the respective Returning Officers and made available to the candidates on April 21, 2023. Ballot papers and EVMs were prepared on the basis of this list, with no difference between the names printed on the ballot paper and the list of contesting candidates.
The controversy surrounding the use of EVMs in the Shimla Municipal Corporation Elections has further intensified the already heated atmosphere of the elections. It remains to be seen how the elections will unfold and who will emerge victorious in the end. However, it is imperative that the election process is transparent and fair, and that any allegations of foul play are thoroughly investigated to ensure the integrity of the democratic process.