Union Minister Anurag Thakur has announced the trial opening of a four-lane road that reduces the distance between Kiratpur and Narchowk from 87 kilometers to 57 kilometers. Speaking at an event organized by NGO Prayas at Saraswati Vidya Mandir in the Barota Panchayat, Thakur said that the new road would provide better traffic facilities, save time and money, and reduce fuel consumption and environmental damage.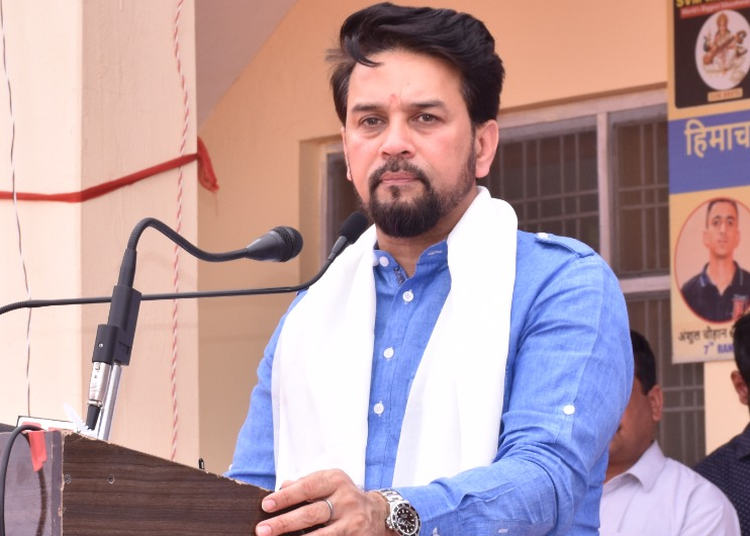 The trial run of the four-lane road is expected to benefit the residents of the Bilaspur district, reducing the travel time to just 40 minutes. Thakur has requested Union Transport Minister Nitin Gadkari to open the Kiratpur to Narchowk four-lane on a trial basis for one month to assess any deficiencies and rectify them accordingly.
The road from Kiratpur to Narchowk is set to open on May 18, offering significant relief to travellers. The Kiratpur-Manali four-laning is expected to be completed by June 2024 and will feature 14 tunnels, reducing the distance between Chandigarh and Manali to only 190 km from 247 km.
During his speech, Thakur highlighted the various development initiatives undertaken in the Bilaspur district during his tenure as an MP, including the establishment of an AIIMS hospital, a railway line, a hydro-engineering college, and a four-lane road. He also emphasized the Central Government's commitment to further development in the region, with Rs. 1,500 crore sanctioned for the first phase of railway line construction, and Rs. 1,000 crore for the second phase this year.