Construction of tunnels between Hanogi to Jhanoli on the Kiratpur-Manali four-lane will increase tourism and convenience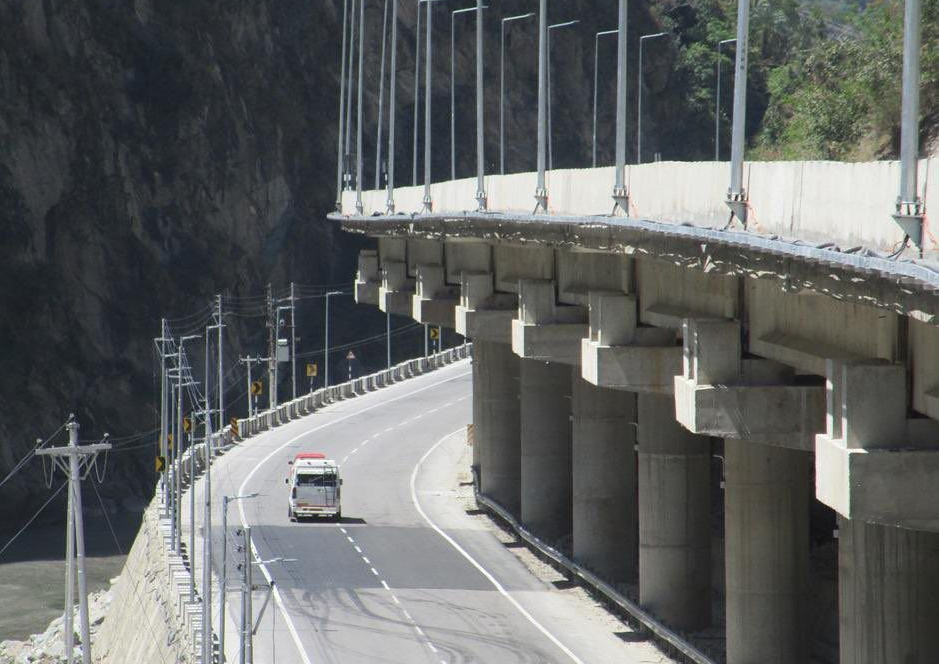 Hamirpur – Union Minister for Information and Broadcasting and Youth and Sports Affairs, Anurag Thakur, expressed his heartfelt gratitude to Prime Minister Narendra Modi and Union Road Transport and Highways Minister Nitin Gadkari for the construction of tunnels between Hanogi to Jhanoli on the strategically significant Kiratpur-Manali four-lane highway.
Thakur, who represents the Hamirpur parliamentary constituency, acknowledged the Prime Minister's deep-rooted connection to Himachal Pradesh, referring to the state as Modi's second home. He commended the government's unwavering dedication to bestowing blessings upon the land of the gods. The ongoing Kiratpur-Manali four-lane project holds immense strategic and touristic importance for the state.
In the Mandi district, a total of 10 tunnels are being constructed from Pandoh to Oot, with five tunnels between Hanogi to Jhalogi already completed. The Minister emphasized the commendable efforts taken by the government to turn the project into a reality.
Addressing the concerns of travellers, Thakur highlighted the dangers posed during the rainy season, including falling rocks from the mountains and the road becoming inaccessible due to the swelling of the Beas River. However, with the completion of the tunnels, these challenges will become a thing of the past. Passengers can now travel safely, save time, and bid farewell to the inconvenience caused by inclement weather. The tunnels are currently undergoing trial runs.
Thakur emphasized that the project will have a transformative impact on tourism and development in the area, benefiting both local and foreign tourists. The improved infrastructure will enhance traffic flow, resulting in fuel and cost savings. The convenience and safety afforded by the tunnels are expected to boost the overall economy of the region.
As the government continues its commitment to enhancing transportation networks and promoting tourism, the construction of tunnels between Hanogi to Jhanoli stands as a testament to their dedication to progress and welfare.
The completion of tunnels marks a significant milestone for Himachal Pradesh, opening up new opportunities for growth, tourism, and convenience for residents and visitors alike.